Illinois Rep. Luis Gutierrez, a longtime advocate for immigration reform and a senior member of the Congressional Hispanic Caucus will not seek reelection in 2018, Fox News reports. The announcement comes early in the state's short filing period, where candidates for Congress, governor and other offices submit their nominating petitions for 2018. The deadline* to file is December 4th, with the Illinois primary scheduled for March 20th.
The 13-term Democrat represents one of the bluest districts in the country; Hillary Clinton defeated Donald Trump by 68 points in 2016. It is also an outstanding example of gerrymandering. Per Wikipedia, "The northern portion [of the district] is largely Puerto Rican, while the southern portion is heavily Mexican-American. The two sections are on opposite sides of the city and are only connected by a piece of Interstate 294 to the west; the highway is in the district while the surrounding areas are not."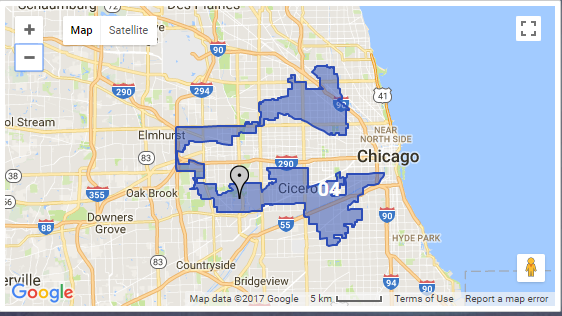 By packing a district this way, the election of a representative associated with a specific group - Hispanics in this case - becomes highly likely. At the same time, it can reduce the influence of that group of voters in adjacent districts.
Gutierrez is the 36th member to announce they will be leaving the House to run for another office or to retire. The full list is comprised of 24 Republicans and 12 Democrats.
* Illinois has the earliest filing deadline, followed by Texas on December 11th. The remianing states have a filing deadline in calendar year 2018.