South Carolina Primary: Overview and Live Results
By 270toWin Staff
February 29, 2020
The final Democratic primary before Super Tuesday will see South Carolina voters cast their ballots. Live results and projected delegate allocations will be available here after the 7:00 PM Eastern poll closing time.
54 delegates will be allocated based on the results; the largest number of any of the four February contests. These will go to candidates getting 15% or more of the vote statewide or in one or more congressional districts.
Joe Biden looks poised for his first win of the year. His frontrunner status here had eroded earlier in February, after Bernie Sanders registered strong performances in Iowa, New Hampshire and Nevada. Biden appears to have regained the upper hand, if the most recent polling proves accurate. This comes after one of his better debate performances and the subsequent high-profile endorsement by long-time Rep. James Clyburn.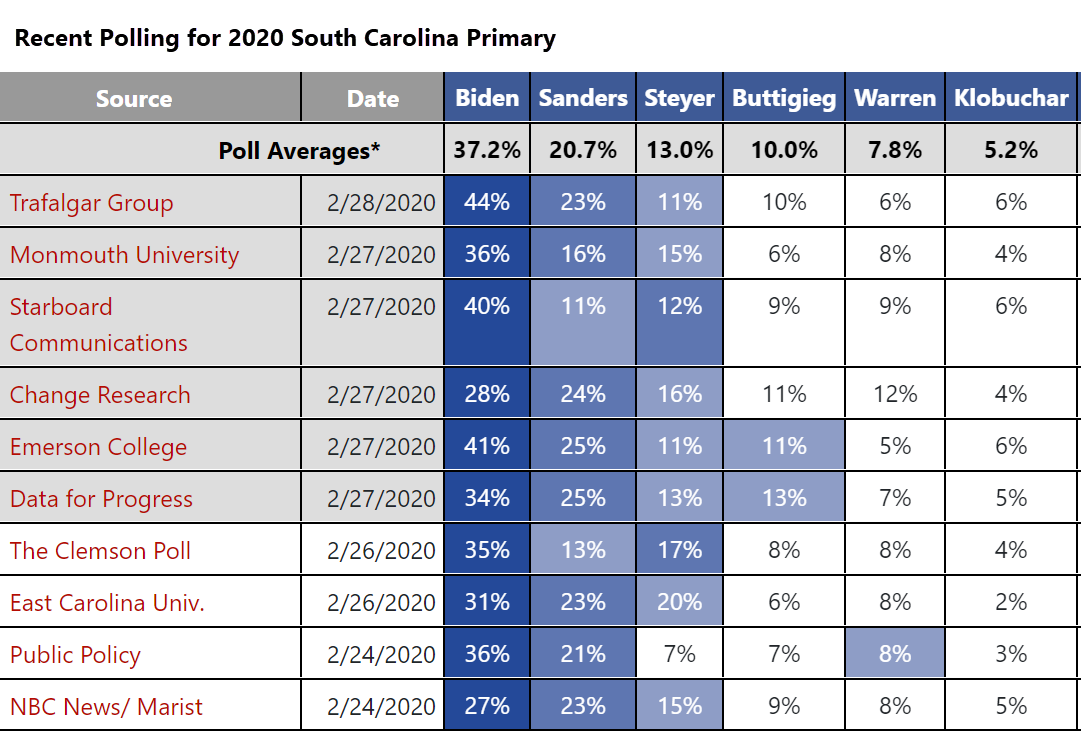 There is no Republican presidential primary in South Carolina; it was canceled by the state party. As South Carolina Democrats have an open primary, this has created an opportunity for Republicans to attempt to create mischief by voting today. Whether that has any impact remains to be seen.
comments powered by

Disqus
Headlines