The Road to 270 is a weekly column leading up to the presidential election. Each installment is dedicated to understanding one state's political landscape and how that might influence which party will win its electoral votes in 2020. We'll do these roughly in order of expected competitiveness, moving toward the most intensely contested battlegrounds as election day nears.
The Road to 270 will be published every Monday. The column is written by Seth Moskowitz, a 270toWin elections and politics contributor. Contact Seth at s.k.moskowitz@gmail.com or on Twitter @skmoskowitz.
Vermont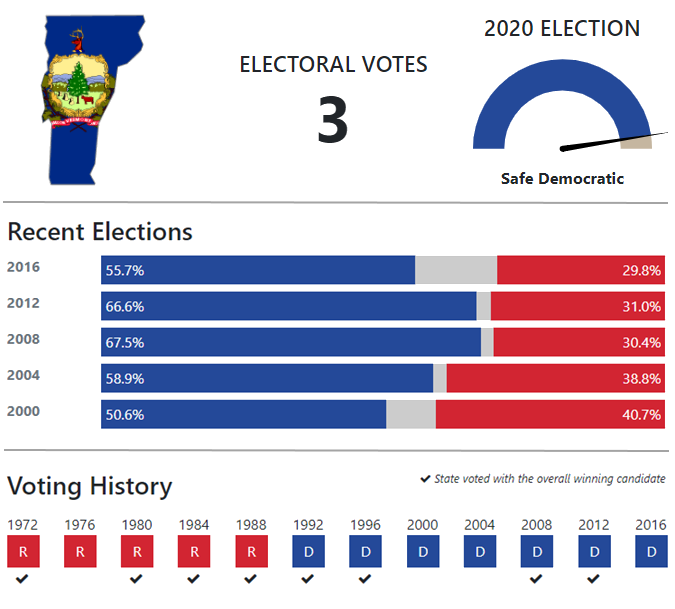 Vermont, now heavily Democratic, was once fertile Republican territory. The first presidential nominee of that newly formed party received 78% of the vote here in 1856. The state would vote with the GOP for the next 26 elections. That single party streak is the longest in American history. Between 1856 and 1988, the state only voted once for a Democratic nominee.
Vermont has often been an anomaly. Its state legislature was the first to legalize same-sex marriage and recreational marijuana use. It was one of just two states to resist Franklin Roosevelt's 1936 landslide. This nonconformist tradition traces back nearly four centuries, before Vermont was called Vermont.