Updating an earlier story, nine term Republican Pat Tiberi of Ohio announced he would not seek reelection in 2018 and would resign Congress no later than January 31, 2018.
STATEMENT: It has been the most remarkable honor of my life to serve the people of #OH12. https://t.co/RUD4uQRqVv

— Rep. Pat Tiberi (@PatTiberi) October 19, 2017
Tiberi represents Ohio's 12th Congressional District, which includes areas to the north and east of Columbus. The interestingly shaped district is drawn favorably for Republicans and Tiberi easily won a 9th term last November by nearly 40 points. That said, Sabato's Crystal Ball has moved the seat from 'safe' to 'likely' Republican. This is due to the overall political environment coupled with the uncertainties (e.g., low turnout) often associated with special elections.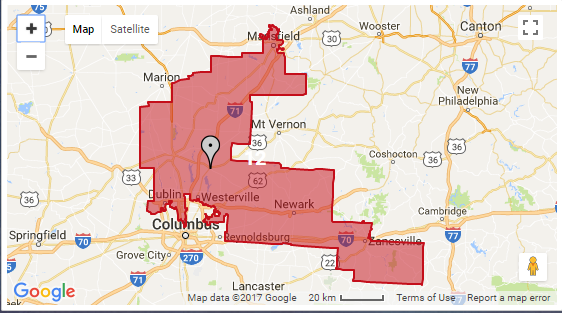 Governor John Kasich will set the date for a special election to fill the seat for the remainder of Tiberi's term. The seat, as with all 435 House Districts, will be contested again in the midterms on November 6, 2018.