Cook Political Moves Texas to Toss-up in Presidential Race
By 270toWin Staff
October 28, 2020
Less than a week out from the presidential election, The Cook Political Report has moved Texas to Toss-up status. The Lone Star State hasn't voted for a Democratic presidential nominee since 1976 (Jimmy Carter) and hasn't elected a Democrat to any statewide office since 1994. However, recent elections have been increasingly competitive. Donald Trump's nine-point win in 2016 was the smallest GOP margin since 1996. In 2018, Sen. Ted Cruz narrowly won reelection, defeating Beto O'Rourke by about 2.6%.
The president currently holds a one-point lead in the 270toWin polling average, reflecting recent polls that have ranged from a Trump lead of five points to Biden being ahead by three.
Read the Cook analysis from Amy Walter
The updated Cook electoral map is below. Click or tap for an interactive version.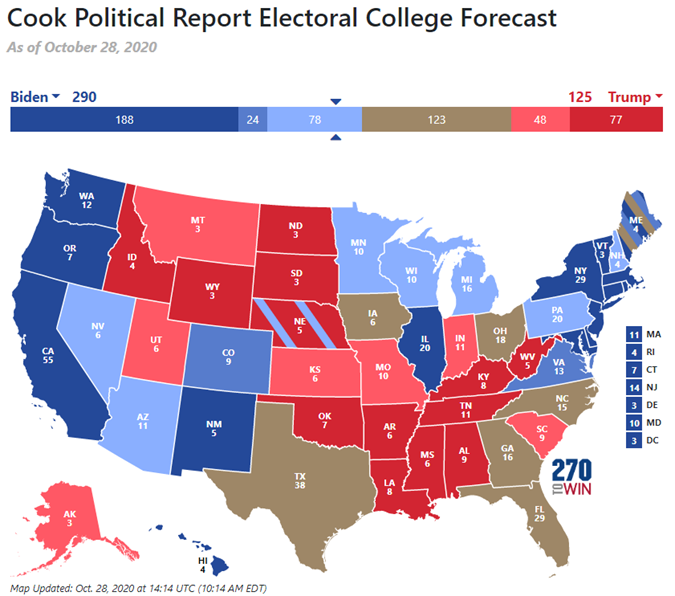 comments powered by

Disqus
Headlines