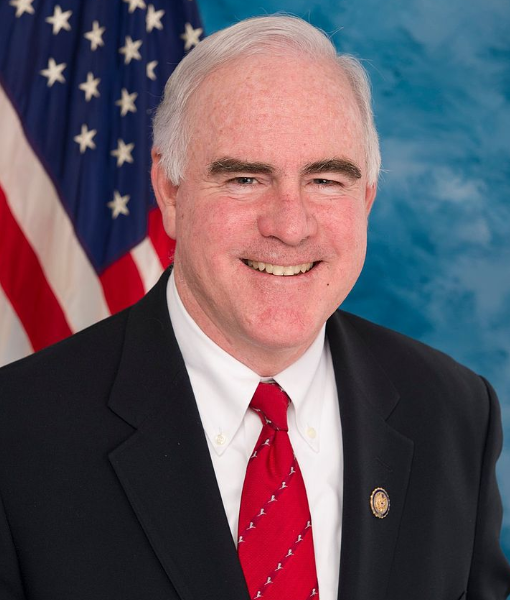 Rep. Pat Meehan resigned from Congress Friday, effective immediately. The four-term Pennsylvania Republican had already announced he wouldn't run in 2018 after revelations that he used taxpayer money to settle a sexual harassment case. Meehan will reimburse the $39,000 paid out in that claim.
Per Pennsylvania law, Gov. Tom Wolf must declare the date for a special election within 10 days, with the date of that election to be at least 60 days after the announcement. Complicating matters is this year's redrawing of the state's congressional districts, ordered by the state Supreme Court after it was determined that the current map was an unconstitutional gerrymander.
Whether one agrees with the ruling or not, Meehan's 7th congressional district, nicknamed 'Goofy Kicking Donald Duck', is one of the most gerrymandered in the country. At its narrowest point, the district is the width of a hospital complex, with the 6th district to the north and the 16th to the south.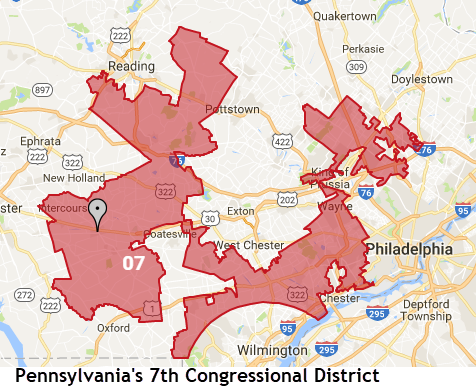 The special election to complete Meehan's term will take place in this existing 7th district. That will be the case even if the election coincides with the November 6th midterms. This is a toss-up district with no incumbent: While Meehan won reelection by about 20% in 2016, Hillary Clinton beat Donald Trump here by 2 points. About half the 7th district is becoming part of the new 5th district, which is safely Democratic. If a Republican wins the special election, their time in Congress will likely be short, unless that person is also on the November ballot in another, more GOP-friendly district.
There are now 7 vacancies in the U.S. House, which is comprised of 235 Republicans and 193 Democrats. Republican Debbie Lesko (AZ-8) won a special election this past Tuesday to fill one of the open seats. A new vacancy is expected during May, as Meehan's colleague, Rep. Charlie Dent announced in mid-April that he will depart in the coming weeks.