The 270toWin App for the Apple iPad is now available in the iTunes store. This app literally puts the 2012 election in your hands. We took many of the best features of 270toWin and re-imagined them for tablet technology. The result, we think, is an app you'll use over and over again until the 2012 election (and beyond).
Looking for a holiday gift? The 270toWin app is the perfect gift for the political junkie in your life. It is easy to gift the app. Just click the downward arrow below the 270toWin logo in the iTunes store or, touch "Gift this App" if you are looking at the 270toWin app in the App Store on your iPad.
Here are some features of the app that you won't find on the 270toWin website:
The Interactive Map: The 270toWin map is even better on the iPad, featuring a full palette of 7 colors. 3 reds and blues (safe, likely, leaning) and white for toss-ups. Each color is available at a touch.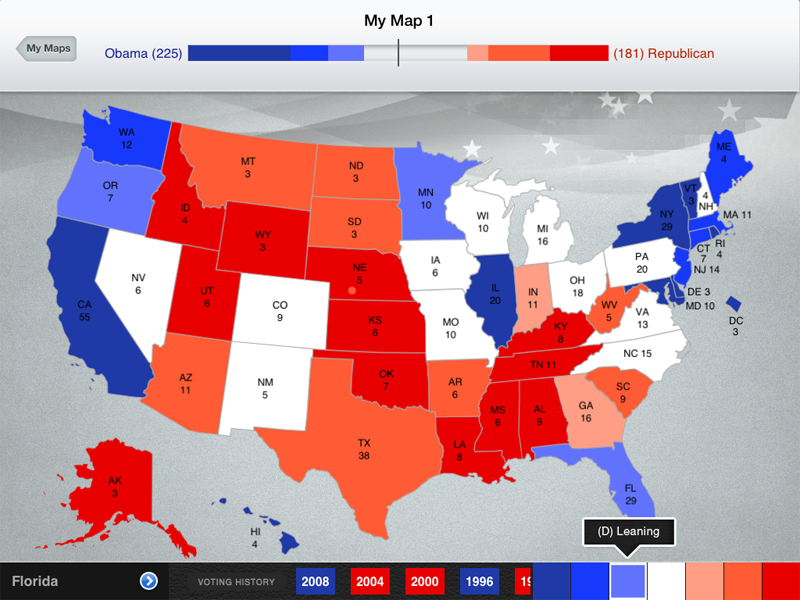 The Library: Approximately 30 election map templates, across six categories. These maps are educational on their own, and any of them can serve as the starting point for your 2012 map, at a touch.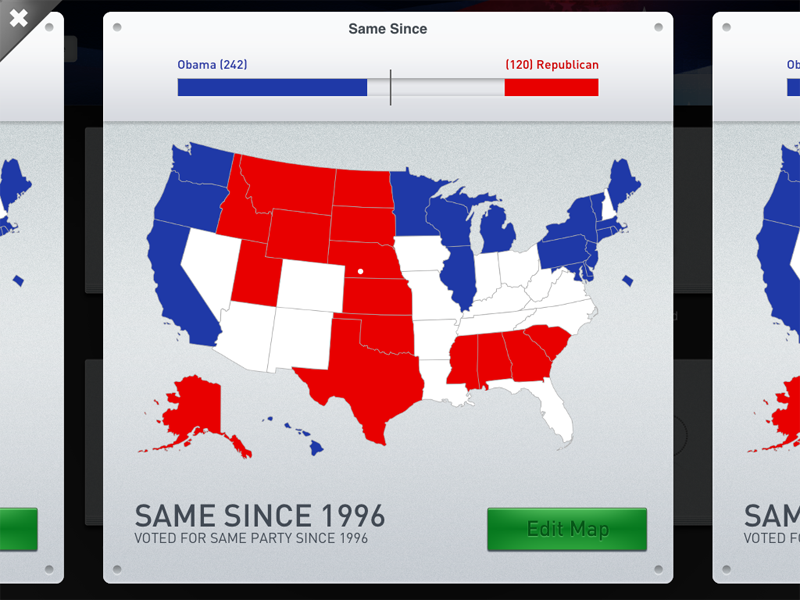 Save Your Maps: Your maps are automatically saved, and can be named to help you tell them apart. Make 1 map or 100, you are only limited by the memory on your iPad.
No Internet Connection Needed: Use the App in the classroom, on a plane or at the beach, whether you are connected or not.
The History: One of our favorite features is the presentation of the historical elections. Slide your finger along the navigation to bring the past to life.