The Road to 270 is a weekly column leading up to the presidential election. Each installment is dedicated to understanding one state's political landscape and how that might influence which party will win its electoral votes in 2020. We'll do these roughly in order of expected competitiveness, moving toward the most intensely contested battlegrounds as election day nears.
The Road to 270 will be published every Monday. The column is written by Seth Moskowitz, a 270toWin elections and politics contributor. Contact Seth at s.k.moskowitz@gmail.com or on Twitter @skmoskowitz.
Tennessee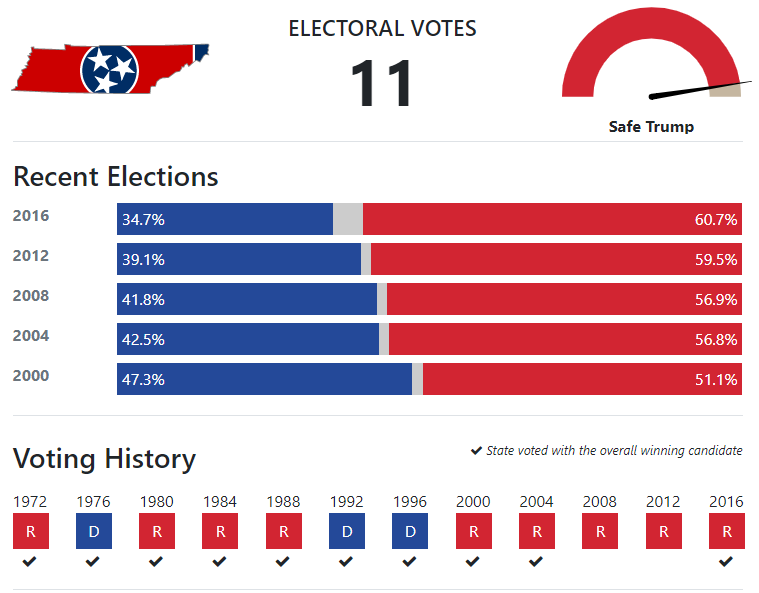 Tennessee has a history of distinguishing itself from its southern neighbors. It resisted secession and the Civil War, was first to break the "Solid South" electoral block, and was home to the first southern city to desegregate. This independent streak goes back to Tennessee's earliest days before it was a state.
Statehood and Early Presidential Politics