GOP Rep. Vicky Hartzler to Run for Open Missouri U.S. Senate Seat
By 270toWin Staff
June 10, 2021
Missouri GOP Rep. Vicky Hartzler (MO-4) announced Thursday that she is running for the state's open U.S. Senate seat in 2022. The current incumbent, Republican Roy Blunt, is retiring.
Hartzler joins former Gov. Eric Greitens and Attorney General Eric Schmitt in the race. Also in the race is attorney Mark McCloskey who gained a measure of fame during last summer's Black Lives Matter protests. Most of Hartzler's GOP colleagues in the state delegation have also given consideration to running. The most prominent Democrat to announce is former State Sen. Scott Sifton. The current consensus rating is Likely Republican.
Missouri District 4
The district currently runs to the south and east of Kansas City, Hartzler won her 6th term by 38 points last November. While the state will maintain its 8 congressional districts over the next decade, the borders of the district will likely shift somewhat in the upcoming redistricting. Nonetheless, it will likely remain safely Republican and speculation has already begun over who will run.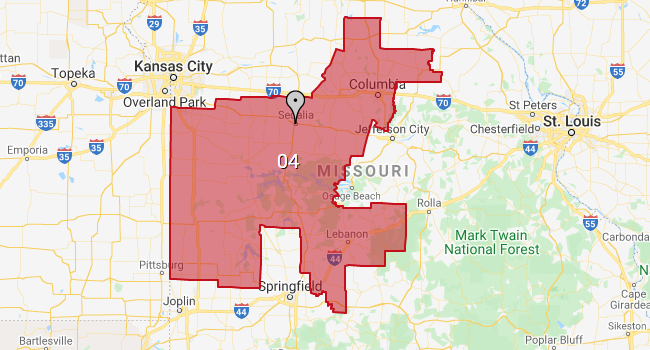 House Retirements
Hartzler is the 13th current House member not seeking reelection next year.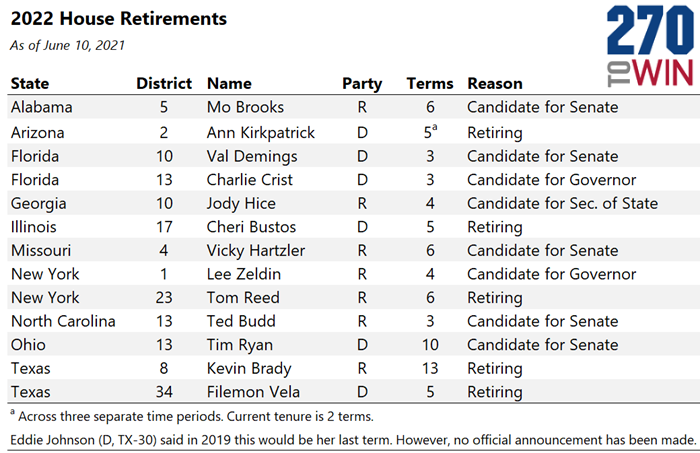 comments powered by

Disqus
Headlines