Democrat Jared Golden has defeated incumbent Republican Bruce Poliquin in the closely-contested race for Maine's 2nd congressional district. Golden prevailed via the state's ranked-choice voting process, which kicked in when none of the candidates received a majority of the initial vote in this four-person race.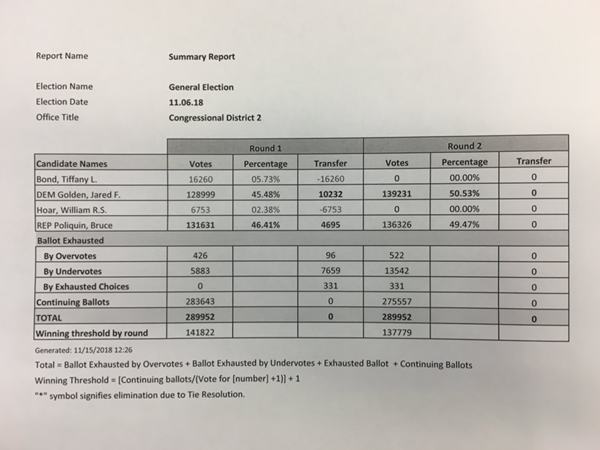 Maine's largely rural 2nd district - the largest by area in the Eastern Time Zone - went for Donald Trump by 10 points in 2016. This earned the president an electoral vote in the state, which is one of only two that uses an allocation method other than winner take all.
Democrats now have 231 seats, Republicans 199, with five contests remaining undecided.