Vermont Democrat Patrick Leahy Will Not Seek Reelection to the Senate in 2022
By 270toWin Staff
November 15, 2021, 10:34 AM ET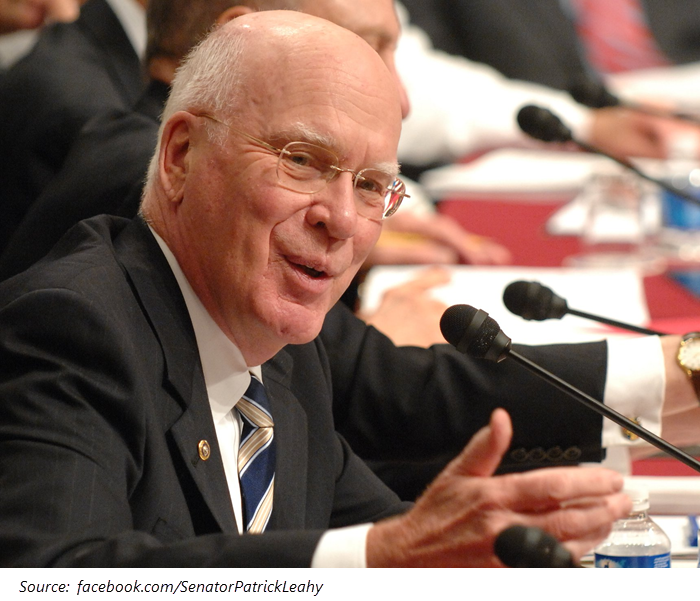 Sen. Patrick Leahy of Vermont said Monday that he will not seek a 9th term in 2022. First elected in 1974, Leahy has the most seniority of any currently serving Senator.
Leahy is chair of the Senate Appropriations Committee and serves on the Judiciary and Agriculture Committees. He is president pro tem of the Senate (most senior member of majority party), placing him third in line for presidential succession.
The next most senior Senator is Republican Chuck Grassley of Iowa, who was first elected in 1980. He said earlier this year that he will seek an 8th term next year.
Despite being solidly Democratic today, Vermont was formerly a reliably Republican state, voting for the GOP in every presidential election but one from 1856 through 1988. One legacy of that: Leahy is the only Democrat ever elected to the U.S. Senate from Vermont. The state's other Senator, Bernie Sanders, caucuses with the Democrats, but is an independent.
comments powered by

Disqus
Headlines