With just under five weeks to go until the 2016 presidential election, here's the state of the race from the viewpoint of 14 forecasters. You can find all the associated maps, as well as a few others, on our 2016 Presidential Election Forecasts page.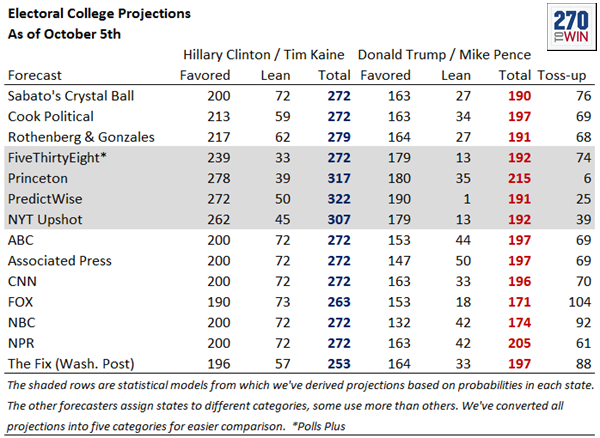 The various projections have converged in recent weeks, as forecasters are likely giving more weight to polls (vs. earlier in the cycle).
Note that the statistical projections (shaded in gray) may change several times a day as new input data (e.g., polls released that day) are processed by the models. This will lead to more variability vs. the other forecasters.