February 14, 2019
Politico reports that President Trump's advisers are focusing their efforts on three of the declared 2020 Democratic presidential contenders. Senators Cory Booker (NJ), Kamala Harris (CA) and Elizabeth Warren (MA) are seen by the campaign as the most viable candidates at this point.
The advisers believe the list of Democrats in the race will grow significantly before summer and expect that their target list will evolve over time. Trump himself believes former Vice-President Joe Biden would be the most formidable general election rival.
Overall, there are 9 Democrats in the 2020 field. We've got 25 names on our list of prospective and announced candidates.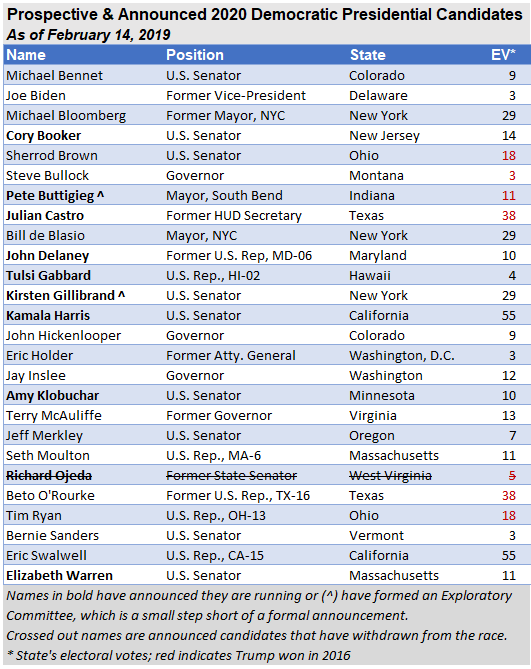 comments powered by

Disqus
Headlines