Richard Nugent, the U.S. Representative from Florida's 11th District, today became the 24th current member of the U.S. House to announce they will not seek reelection in 2016. Nugent is the 5th of Florida's 27 representatives to leave; but the first to retire. The other 4 are running for the Florida Senate seat being vacated by Marco Rubio in 2016.
Composition of the announced departures:
Thirteen Republicans, Eleven Democrats

Nine (6 R, 3 D) are in competitive districts; rated toss-up or lean in 2016 per Sabato's Crystal Ball

Ten are retiring (8 R, 2 D) while twelve are seeking a Senate seat (7 D, 5 R)
This list excludes anyone who has already departed the Congress, most recently former Speaker John Boehner whose seat (OH-8) will remain vacant until a special election next June.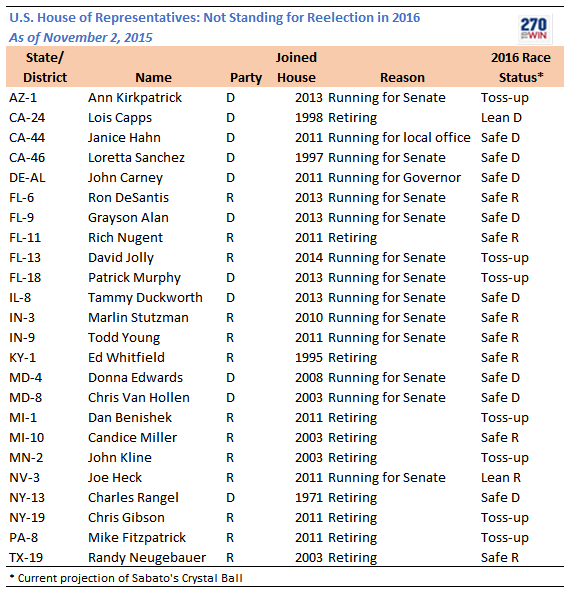 To look up your elected officials, or those of any location in the country, use our Who Represents Me lookup. We also have a 2016 House Election Interactive Map.