Rep. Fileman Vela (TX-34) announced Monday that he will not seek a 6th term in 2022. Vela becomes the third member in the past day to announce their departure at the end of this term. Jody Hice (R, GA-10) is running for Secretary of State; Tom Reed (R, NY-23) is not seeking any office.
Vela's South Texas district - oddly shaped like many in the state - runs from the Mexican border up to east of San Antonio, bypassing Corpus Christi along the way. Vela won reelection by about 14% in 2020, running well ahead of Joe Biden, who won by just five points.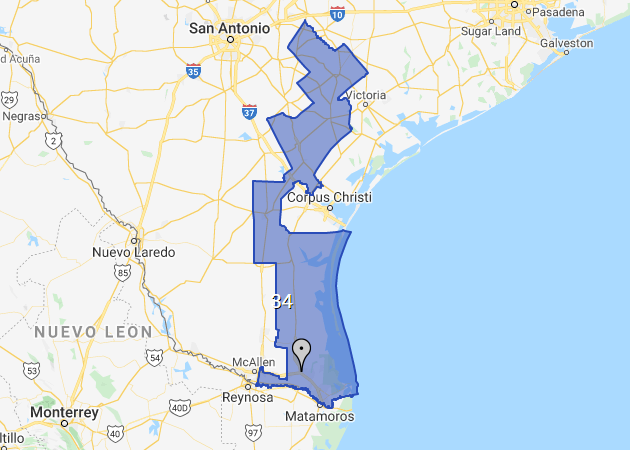 Texas has seen rapid population growth in recent decades, gaining from 2-4 congressional seats after each of the last four Census reapportionments. It is expected to gain three more this year, bringing the total to 39.