Six term Republican Rep. Steve Stivers will resign from Congress effective May 16. Stivers, who had been viewed as a possible candidate for retiring Sen. Rob Portman's seat in 2022, will instead serve as President and CEO of the Ohio Chamber of Commerce.
Stivers represents Ohio's 15th district, located in the southcentral part of the state. It has been safely Republican turf since the last redistricting. Most recently, Stivers was reelected with 63% of the vote last November, while Donald Trump beat Joe Biden by 56% to 42%.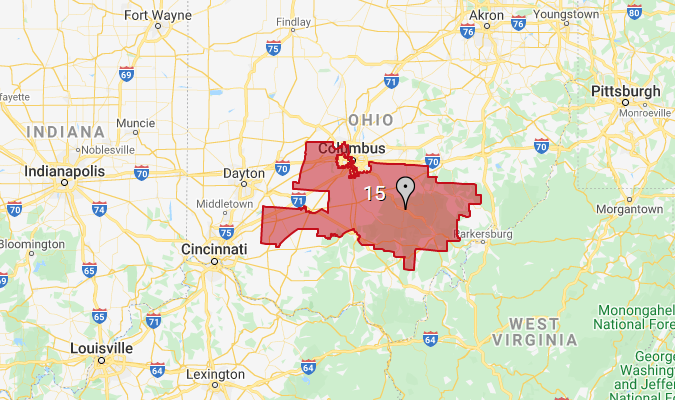 Stivers' departure will create a second vacancy in the Ohio delegation; Democrat Marcia Fudge (OH-11) resigned March 10 after being confirmed as HUD Secretary. Although it won't affect special elections for either of these seats, the state is expected to lose one of its 18 districts in the upcoming Census apportionment. This will likely change the boundaries for all the state's 2022 House elections.