Rep. Kenny Marchant said Monday that he would not seek reelection in 2020. He becomes the 4th member of the GOP Texas delegation to retire since July 25th. Overall, 11 Republicans and 3 Democrats have announced plans to retire or run for another office in 2020.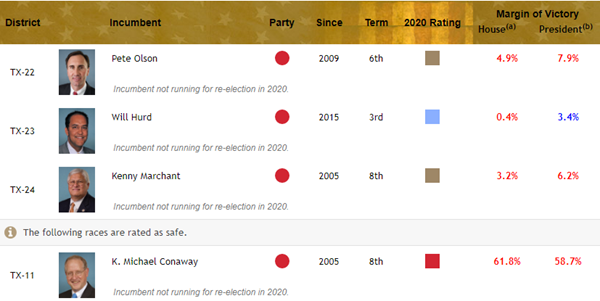 Marchant's 24th congressional district is situated between Dallas and Fort Worth, and has become increasingly competitive in recent years. In 2014, Marchant won by 33% over his Democratic opponent; that dropped to 17% in 2016 and just 3% in 2018. At the presidential level, Mitt Romney won here by 22% in 2012, while Donald Trump's margin was just 6%.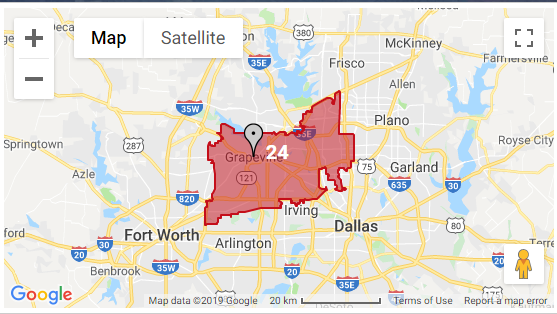 Given these trends and an eight-term incumbent departing, the consensus rating for the district has shifted from 'Leans Republican' to 'Toss-up'.