Rep. Debra Haaland (NM-1) today became the 121st Democrat in the House to support an impeachment inquiry against Donald Trump. 114 members do not currently support that action. Here's a map tracking those with the 2020 consensus rating for each district. Click or tap the map for more info, including the full list.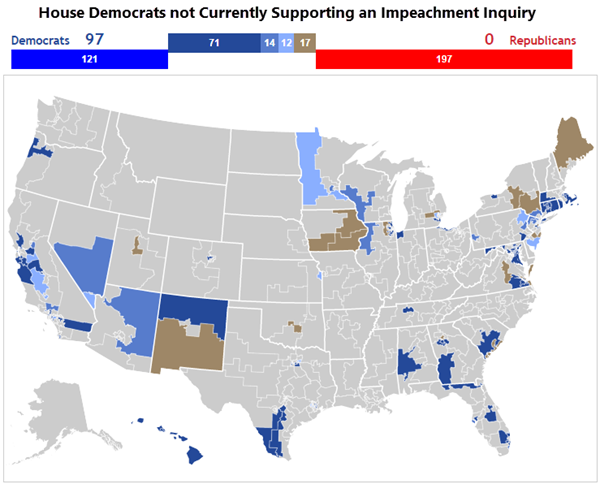 As might be expected, a significantly larger number of Democrats from swing districts are on this list, including 30 of the 31 districts that voted for Donald Trump over Hillary Clinton in 2016. 43 of the 114 Democrats are from seats seen as at least somewhat competitive next year. Also on the list are most of the top leadership in the House, including Speaker Nancy Pelosi.
None of the 197 Republicans in the House have come out in favor of an impeachment inquiry. Rep. Justin Amash (MI-03) was a member of the GOP when he made his support known; he has since become an independent.