Ohio Supreme Court Invalidates State's New Congressional Map
By 270toWin Staff
January 14, 2022, 1:23 PM ET
The Ohio Supreme Court struck down the state's new congressional map Friday, labeling it a Republican gerrymander in violation of the state constitution. The 4-3 decision returned the process to the state legislature with instructions to draw a new that is "not dictated by partisan considerations."
Republicans currently hold a 12-4 edge in the state's congressional delegation. The new map, with one district lost after the 2020 Census, positioned the party to win as many as 13 of 15 seats this year. The consensus house forecast, as of the time the map was voided, is below.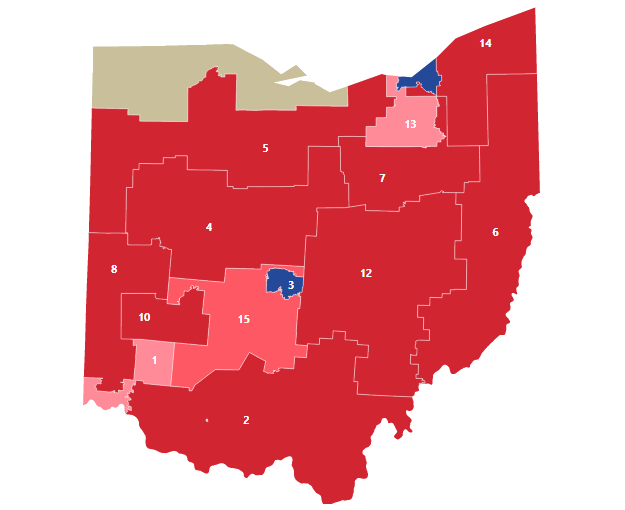 Ohio's map has been removed from the 2022 House Interactive Map.
comments powered by

Disqus
Headlines