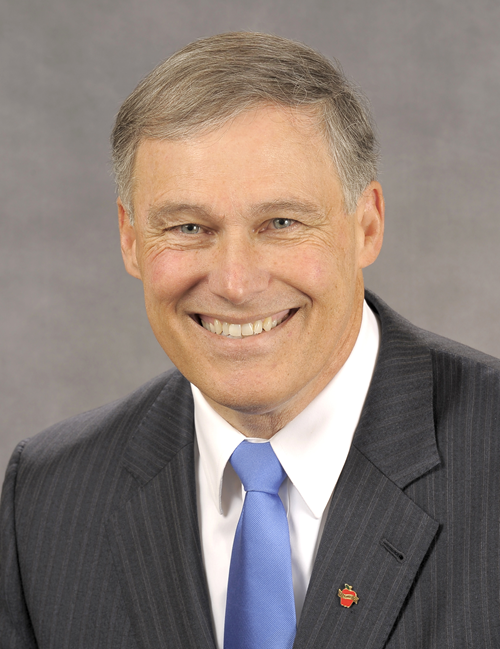 Washington Gov. Jay Inslee said Wednesday that he was ending his bid for the 2020 Democratic nomination. He made the announcement on The Rachel Maddow Show on MSNBC.
Inslee's campaign was largely focused around the issue of climate change. However, he was unable to gain much traction in a crowded Democratic field and was not going to qualify for the upcoming September debate.
Inslee is in his 2nd term as governor of Washington. The state is in the minority in that it does not impose any term limits on its chief executive, allowing him to run again in 2020 if he so chooses.