From Time: "The House voted overwhelmingly on Friday to send a $15.3 billion disaster aid package to President Donald Trump, overcoming conservative objections to linking the emergency legislation to a temporary increase in America's borrowing authority. The legislation also keeps the government funded into December."
The bill passed the House in a bipartisan 316-90 vote. The 90 no votes, all Republican, were primarily on a philsophical objection to tying debt ceiling and government funding actions to other issues.
Curious how your (or any) Representative voted? Click or tap the map below. On the landing page, you can see how your Representative voted, as well as the votes of those expected to be in competitive 2018 races. You can also click or tap any individual state to see how all that state's representatives voted.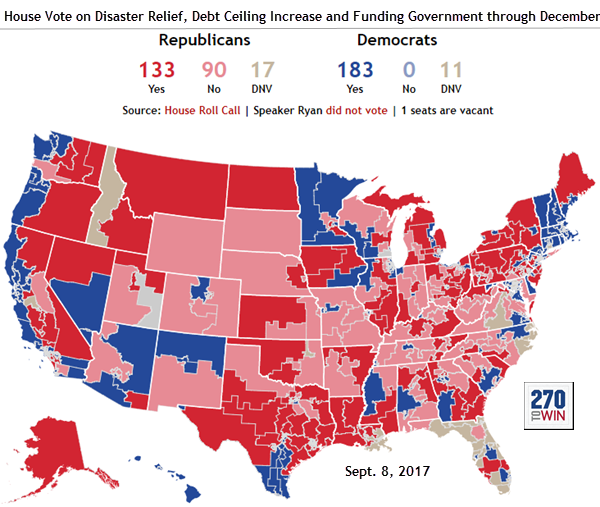 Related Content: 2018 House Interactive Map