The Road to 270 is a weekly column leading up to the presidential election. Each installment is dedicated to understanding one state's political landscape and how that might influence which party will win its electoral votes in 2020. We'll do these roughly in order of expected competitiveness, moving toward the most intensely contested battlegrounds as election day nears.
The Road to 270 will be published every Monday. The column is written by Seth Moskowitz, a 270toWin elections and politics contributor. Contact Seth at s.k.moskowitz@gmail.com or on Twitter @skmoskowitz.
Illinois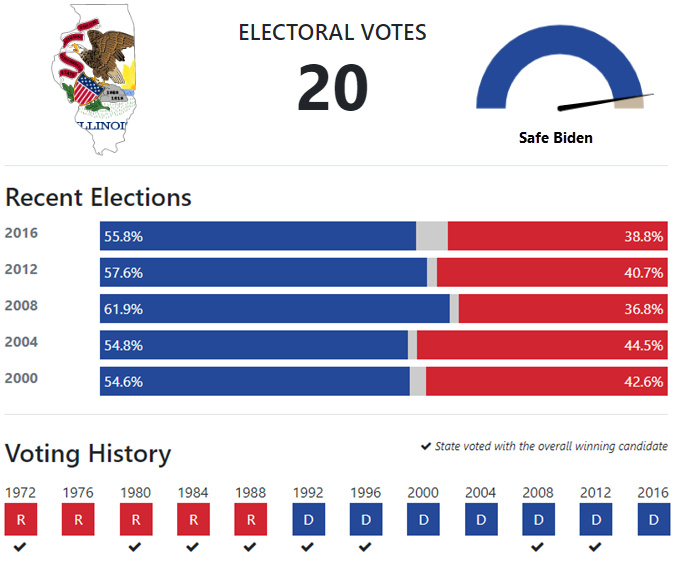 Illinois was once America's political bellwether. From 1896 to 1996 the state regularly swung between the parties and voted for the winning presidential candidate in every election except for two. But since 1992, it has voted Democratic in every presidential election. Why is the state that is most demographically similar to the nation overall no longer a swing state? In short, Democrats traded voters in shrinking rural Illinois for voters in Chicago and the suburbs. The longer story starts before Illinois was a state.