Democratic Wisconsin Rep. Ron Kind Retiring; GOP Well-Positioned to Flip District in 2022
By 270toWin Staff
August 10, 2021
Democratic Rep. Ron Kind, the senior member of the Wisconsin congressional delegation, won't seek reelection next year. Kind narrowly won a 13th term in 2020, beating Republican Derrick Van Orden by less than 3%. This represented quite a shift: Kind had won by 20% in 2018, and actually ran unopposed in 2016.
The Wisconsin 3rd district was one of just seven nationally that voted for Donald Trump in 2020, while electing a Democratic representative. Trump won here by about 5%.
Absent the incumbent and with Van Orden running again, the district becomes an even stronger pick-up opportunity for the GOP next year.
Kind's district covers the southwestern part of the state, bordering Minnesota, Iowa and a small portion of Illinois. These boundaries may change in the upcoming redistricting, although a significant shift is not anticipated.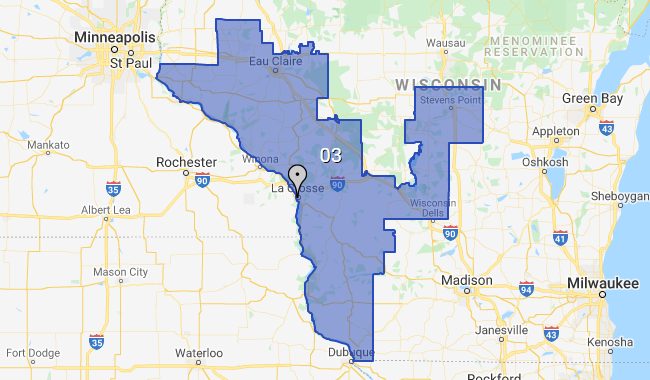 16 current members of the House - 8 from each party - have announced they are retiring or running for another office in 2022.
comments powered by

Disqus
Headlines