Debates Next Week: Paul May Miss Main Stage; Sponsor Dropped from Democratic Event
By 270toWin Staff
December 11, 2015
The fifth Republican debate will be on Tuesday, the 15th at The Venetian in Las Vegas. Hosted by CNN and Salem Radio, it will be moderated by Wolf Blitzer, Dana Bash and Hugh Hewitt. CNN will broadcast the debate at 9PM ET, preceded at 7PM by a forum for those not making the main event.
As we noted previously, CNN is going to use poll standing in Iowa and New Hampshire, as well as nationally, to decide who makes the main stage. At this point, it looks like Rand Paul could miss out, while Chris Christie would return, after he missed out on the Fox Business debate last month. The New Jersey governor is pretty much a lock, as he has performed quite well in recent New Hampshire polling, including 2nd place in a poll out Friday morning.
As a result, there will be 8, perhaps 9 participants in the main Republican debate. The final determination will come after this weekend.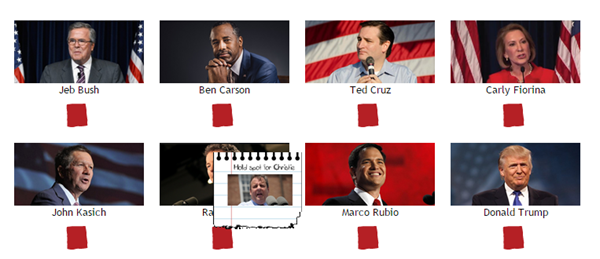 The Democrats will debate next Saturday in Manchester, Vermont. ABC will host the debate beginning at 8PM ET. Co-sponsor WMUR, an ABC affiliate and New Hampshire's most influential television station was dumped from the event today because of a labor dispute with the International Brotherhood of Electrical Workers. This prevented a possible scenario where the participants would have to cross a picket line to attend the debate.
Hillary Clinton, Bernie Sanders and Martin O'Malley, the three remaining Democrats in the race, are expected to participate.
comments powered by

Disqus
Headlines