1840 Presidential Election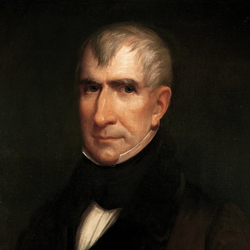 William H. Harrison

Change History!
1840 interactive map
The United States presidential election of 1840 saw President Martin Van Buren fight for re-election against an economic depression and a Whig Party unified for the first time behind war hero William Henry Harrison. Rallying under the slogan "Tippecanoe and Tyler, too," the Whigs easily defeated Van Buren.
This election was unique in that electors cast votes for four men who had been or would become President of the United States: current President Martin Van Buren; President-elect William Henry Harrison; Vice-President-elect John Tyler, who would succeed Harrison upon his death; and James K. Polk, who received one electoral vote for Vice President.
Source: Wikipedia
1840 Election Results
| | | Candidate | Party | Electoral Votes | Popular Votes |
| --- | --- | --- | --- | --- | --- |
| ✓ | | William H. Harrison | Whig | 234 | 1,275,016 |
| | | Martin Van Buren (I) | Democratic | 60 | 1,129,102 |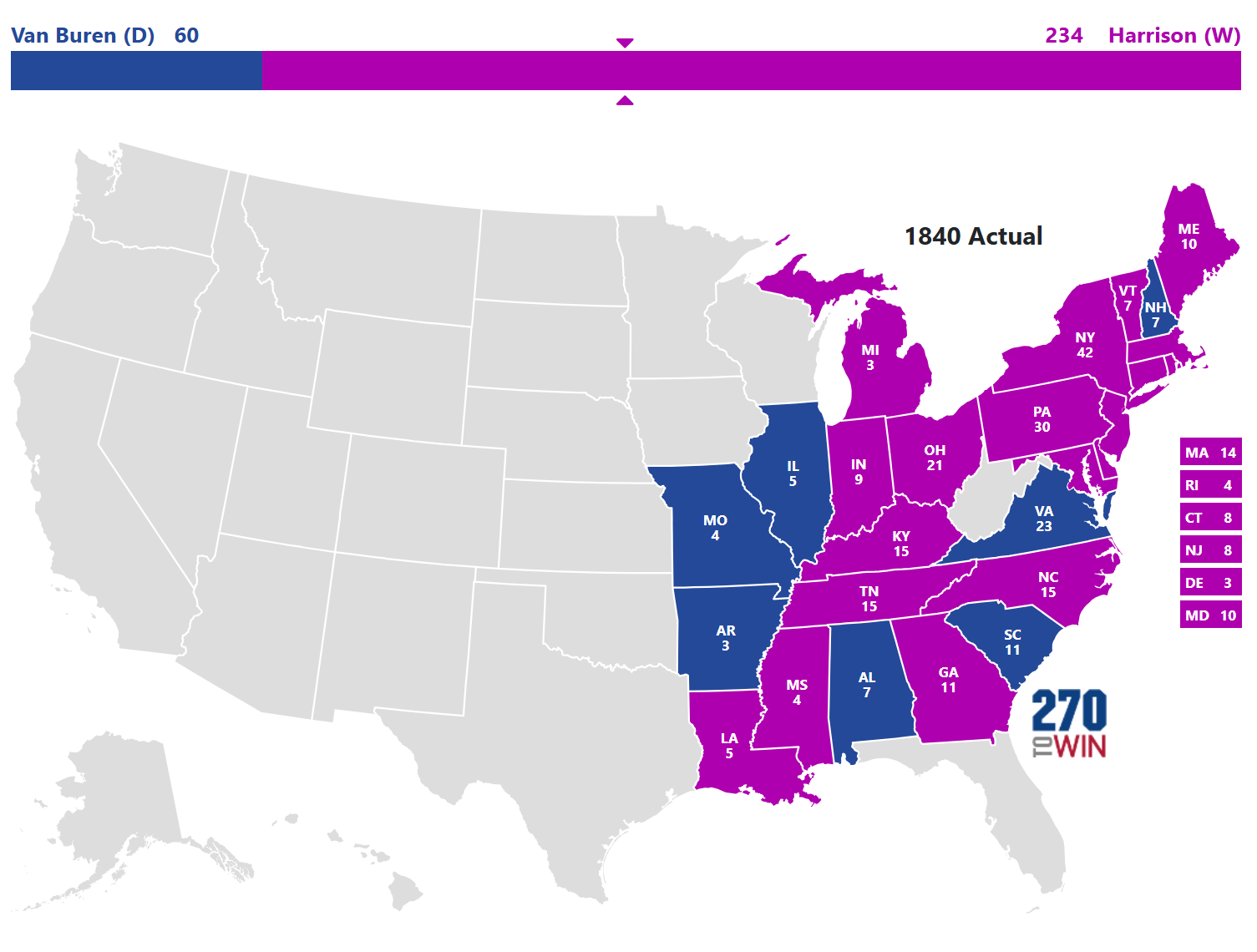 1840 Election Facts
Vice-Presidential Succession: Harrison died on April 4, 1841, replaced by John Tyler
Issues of the Day: Panic of 1837