Trump Leads by 2 in South Carolina
By 270toWin Staff
August 11, 2016
The first 2016 survey of South Carolina shows a tight race in a state not won by a Democrat since Jimmy Carter in 1976. Public Policy finds Donald Trump leading by 2 points 41%-39%, with 5% supporting Gary Johnson.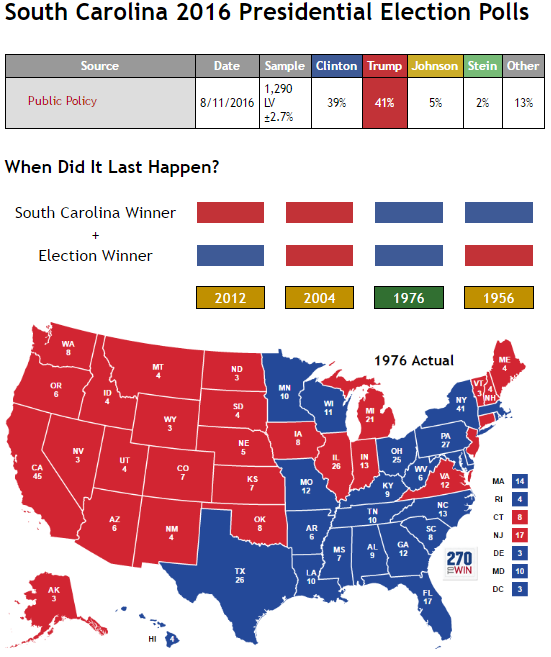 The surprisingly narrow margin seems to be office-specific, as the same poll found incumbent Republican Senator Tim Scott with a 17 point lead over his Democratic challenger.
South Carolina moves to toss-up in the electoral map based on polls.
comments powered by

Disqus
Headlines