Trump Campaign Team Eyeing Minnesota and Colorado on 2020 Electoral Map
By 270toWin Staff
May 15, 2018
Axios reports that the Trump re-election team is looking to expand the map in 2020, eyeing Minnesota and Colorado as possible pickups. While no state has voted Democratic in more consecutive elections than Minnesota, Trump came close to an upset there in 2016. He lost by just 1.5%, despite the fact that his campaign made very little effort. In Colorado, which has been more of a swing state, the belief is that the administration's hands-off approach to marijuana enforcement will help.
Trump won the 2016 election by flipping six states and a district in Maine from blue to red. These included Florida, Ohio and Iowa, as well as Pennsylvania, Michigan and Wisconsin. The latter three had not voted Republican in more than a quarter century. At the same time, his victory margin in all three was less than 1%.
Overall, the 2016 election was competitive in many more states than 2012. 11 states plus one district in Nebraska were decided by less than 5%, compared to just 4 in 2012. Those are shown as toss-up on the map below.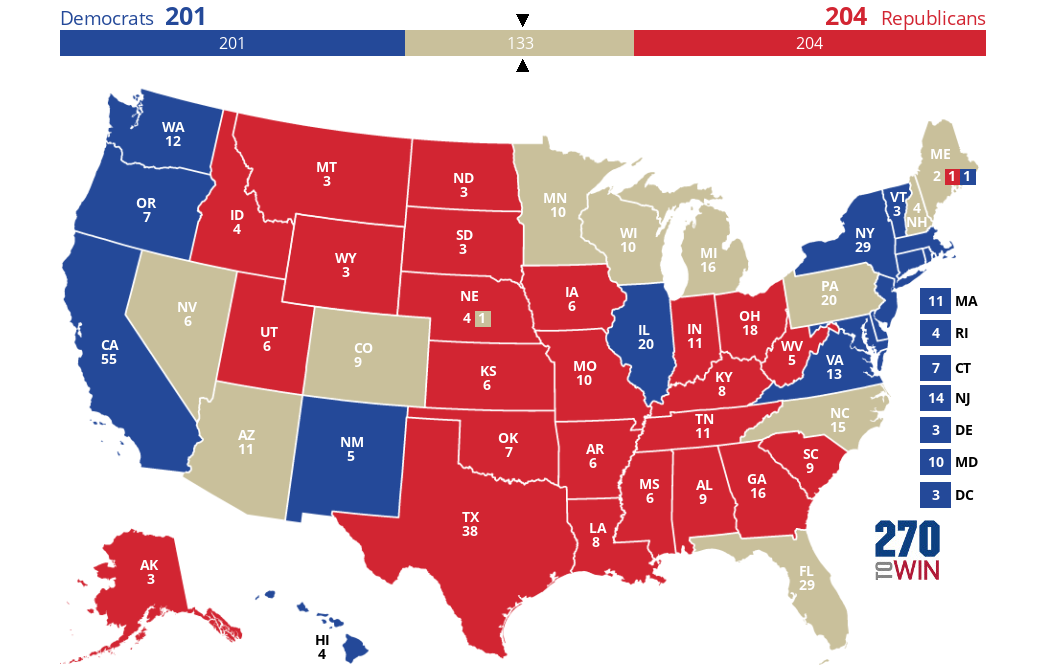 Click the map to create your own at
270toWin.com
There are 903 days until the 2020 presidential election.
comments powered by

Disqus
Headlines