Initial 2024 Cook Political Report House Ratings
By 270toWin Staff
February 2, 2023, 7:42 AM ET
Cook Political Report is out with its initial look at the 2024 elections for the House of Representatives. Subscribers can read the full analysis by David Wasserman.
Republicans start with a narrow 222-213 margin, setting the stage for another competitive battle for control. The initial ratings show 203 safe or likely Republican seats vs. 190 for Democrats. That leaves 42 highly competitive districts, including 20 pure toss-ups.
Wasserman notes that Republicans "have history on their side: despite the House flipping partisan control five times since 1994, it hasn't flipped in a presidential cycle since 1952." An additional benefit to the party may come if another redistricting takes place in North Carolina and Ohio, "where temporary maps were used for the 2022 cycle by court order. In both states, Republicans captured state supreme court majorities in November, potentially allowing GOP-led legislatures to pass fresh gerrymanders for 2024."
Click or tap the map below for an interactive version of the 2024 Cook Political Report House ratings. Use it to create and share your own forecast.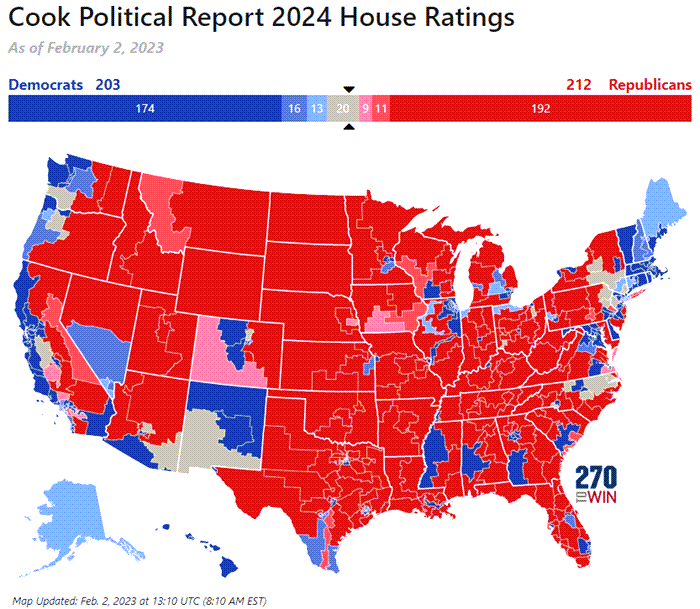 comments powered by

Disqus
Headlines