Florida Rep. Charlie Crist Resigning from Congress to Focus on Race for Governor
By 270toWin Staff
August 31, 2022, 10:16 AM ET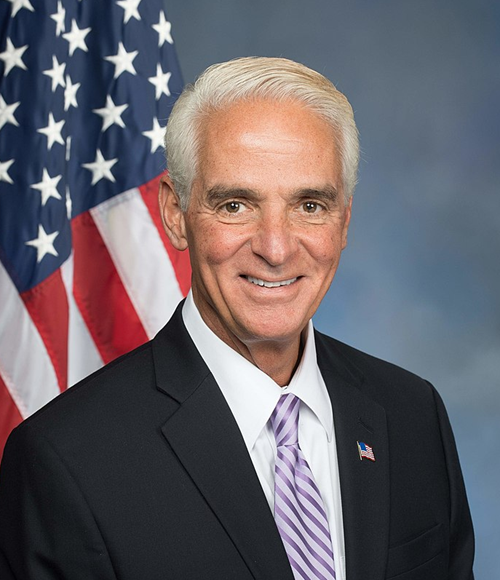 Rep. Charlie Crist (FL-13) is resigning from Congress effective at the end of the day Wednesday. Crist won the Democratic nomination earlier this month to take on Florida Republican Gov. Ron DeSantis in November.
The move is similar to one DeSantis himself made in 2018, when he resigned his U.S. House seat in September to focus on the gubernatorial campaign.
Update on Vacancies
Crist's departure will reduce the Democratic majority to 219-211. His seat will remain vacant until the start of the new congress in 2023.
As for the other four open seats:
We fill find out at approximately 8:00 PM Eastern Time tonight who will win the special election in Alaska's At-Large congressional district. At that time, the state will determine the winner via ranked choice tabulation. The seat has been vacant since Republican Don Young died in March.
The vacancies in New York's 19th and 23rd districts - both created via resignation - were resolved via special election last Tuesday. The incumbent party held both those seats, with Democrat Pat Ryan winning NY-19 and Republican Joe Sempolinski victorious in NY-23. Both will be sworn in on September 13, as will the winner in Alaska.
The final vacancy, in Indiana's 2nd district, will be filled via special election on November 8, the same day as the general election. Republican Jackie Walorski died on August 3.
comments powered by

Disqus
Headlines