Sabato's Crystal Ball Initial Ratings for 2022 Senate Election
By 270toWin Staff
January 28, 2021
Sabato's Crystal Ball is out with its initial ratings for the 34 seats to be contested in the 2022 midterm Senate elections. Republicans will be defending 20 seats, Democrats 14. However, the number of competitive seats is small and roughly split between the two parties. This means another closely-contested battle for control is on the horizon.
Read the Crystal Ball article >>
A map of the ratings is below. Click or tap for an interactive version you can use to create and share your own 2022 Senate forecast.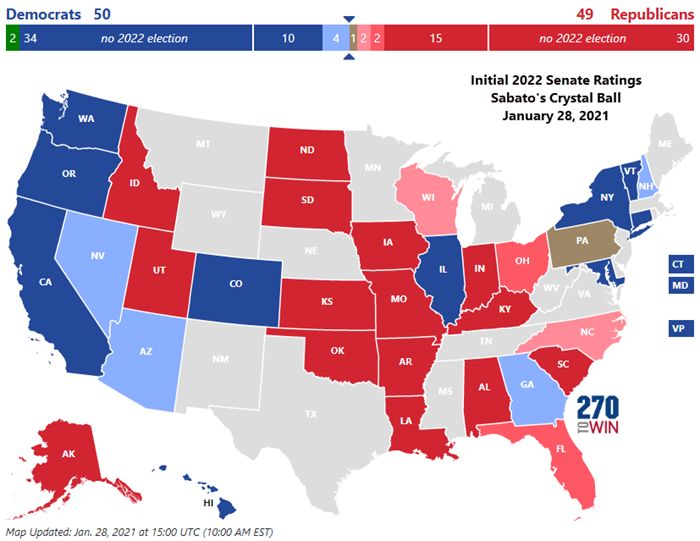 comments powered by

Disqus
Headlines