Electoral College and Senate Ratings Changes from Sabato's Crystal Ball
By 270toWin Staff
April 2, 2020
Note: The team at Sabato's Crystal Ball is holding a livestreamed discussion of the 2020 political landscape today at noon Eastern Time. It is free; no registration is required. Watch it here.
Sabato's Crystal Ball has made three changes to its 2020 Electoral College outlook and changes to three Senate races in 2020. The maps below reflect the updated forecast; click or tap for an interactive version.
Electoral College
Colorado and Maine (at-large) move from Leans to Likely Democratic, while North Carolina goes from Leans Republican to Toss Up.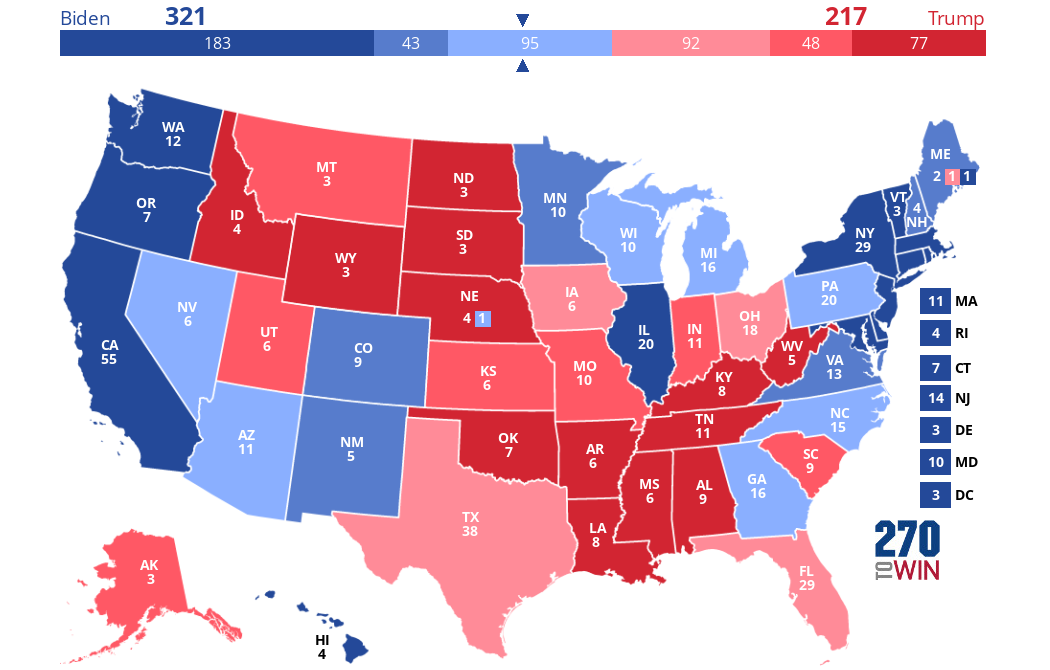 Senate
Two of the most closely-watched races this cycle are updated. Arizona moves from Toss Up to Leans Democratic, while Maine goes from Leans Republican to Toss Up. In Georgia's regular Senate election (incumbent David Perdue), the rating moves in his favor from Leans to Likely Republican.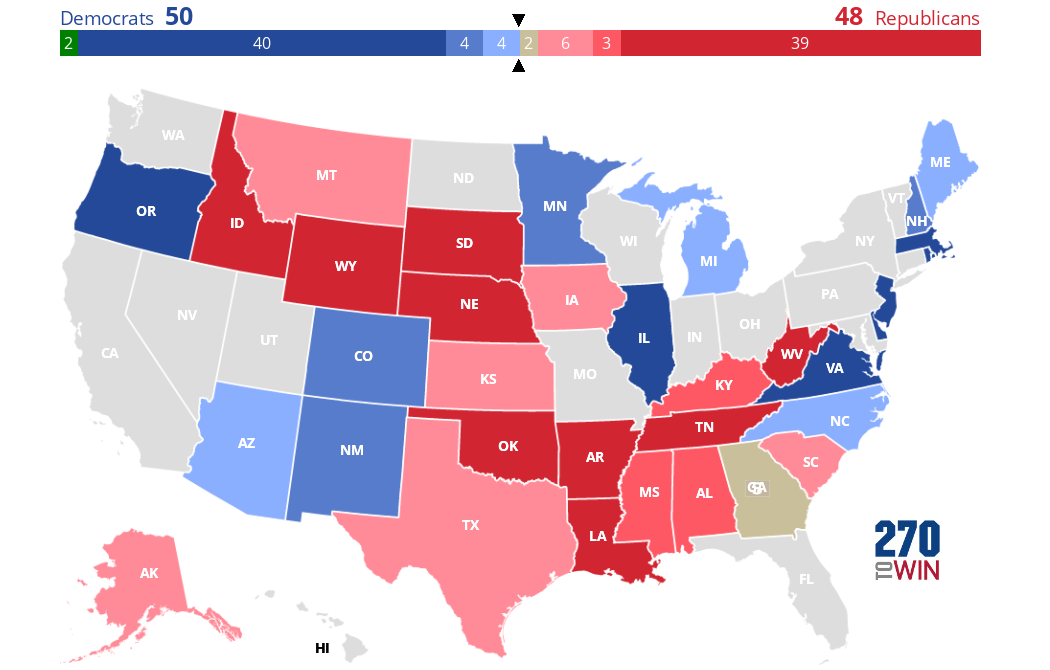 comments powered by

Disqus
Headlines