New Feature: Table View for Interactive House Maps
By 270toWin Staff
September 24, 2018
We've introduced a 'table view' to the 2018 House Interactive Map. When available, you'll see the Table View button to the bottom right of the map.
Table view lets you look at your map as - well - a table. With 435 districts, some of them very small, it is a bit challenging to see how individual districts are categorized and to aggregate all the districts within a category. The alternative table view presentation should help with that.
Here's a partial Table View for the Consensus Battleground Map (as of the most recent update on Sept. 20):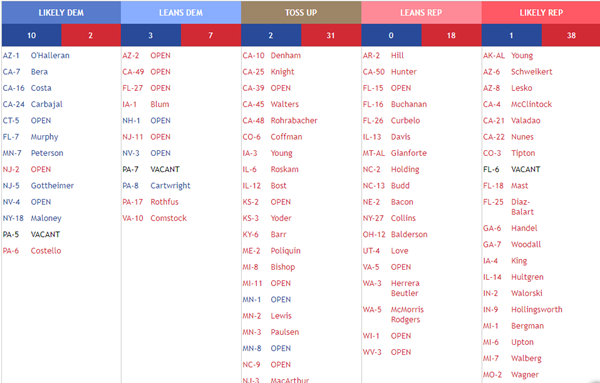 Initially, table view is available for maps that have been saved. To see table view for an in-progress map you are creating, click 'Share Map'.
comments powered by

Disqus
Headlines