Rep. Charlie Dent Resigns, Creating 7th House Vacancy; Update on Special Elections
By 270toWin Staff
May 14, 2018
After delivering a farewell speech last Thursday, Rep. Charlie Dent (PA-15) resigned from Congress on Saturday. The Pennsylvania Republican had previously announced his intention to leave prior to the end of his term.
There are now seven vacancies in the U.S. House, which is controlled by Republicans by a 235-193 margin.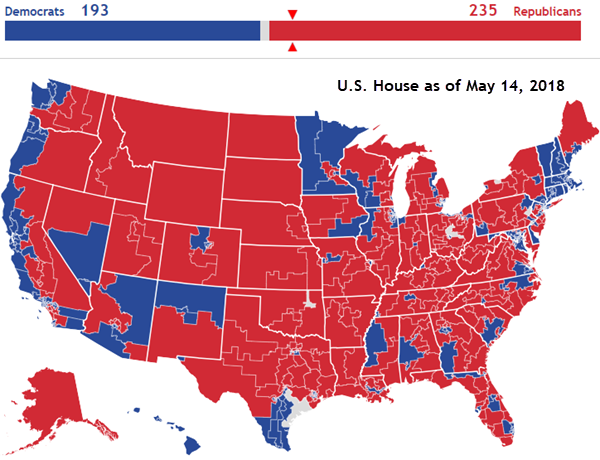 Special Elections
All seven vacancies will be filled via special election, with the winner serving out the remainder of the term. Two of the vacancies are in Pennsylvania, the 7th (Pat Meehan) and 15th (Dent). Those seats will be filled on November 6th, the same date as the midterm elections. Given the state's redistricting, voters within those current district borders will choose a replacement while separately choosing a Representative for the next Congress in their newly drawn district.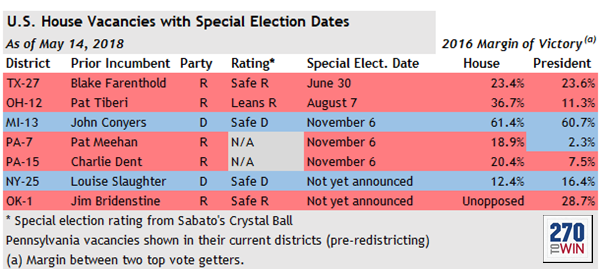 comments powered by

Disqus
Headlines