Members of the U.S. House of Representatives Not Seeking Reelection in 2018
All 435 House seats will be contested in 2018, as they are every two years. The following incumbents have announced they will not seek another term.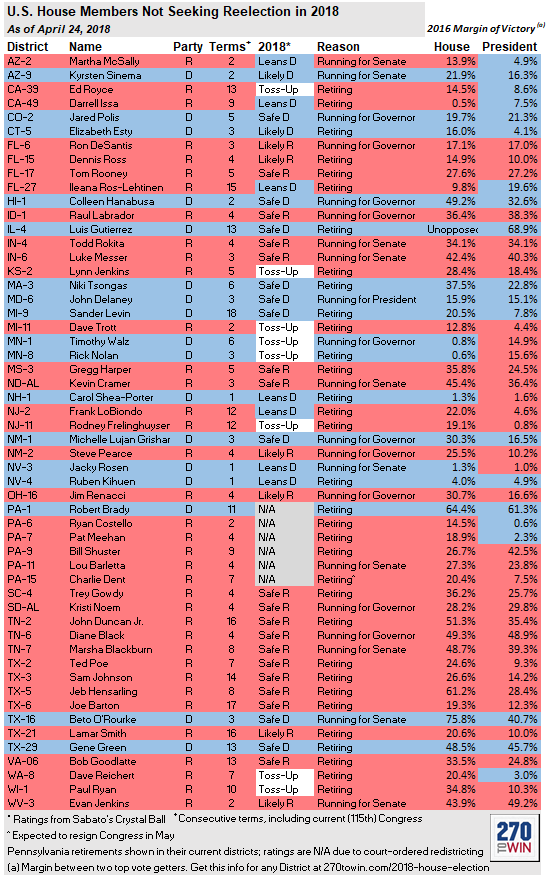 The following incumbent on the above list is expected to leave Congress prior to the 2018 Midterms.
In addition, there are six vacancies in the House
AZ-08 Special election on April 24th was won by Republican Debbie Lesko. She has not yet been seated

MI-13 This seat was held by Democrat John Conyers, Jr. Special election is on November 6th, coinciding with the midterm elections

OH-12 This seat was held by Republican Pat Tiberi. Special election is on August 7th

OK-1 This seat was held by Republican Jim Bridenstine. Special election date TBD

NY-25 This seat was held by Democrat Louise Slaughter. Special election date TBD

TX-27 This seat was held by Republican Blake Farenthold. Special election is on June 30th. If no candidate gets a majority, a runoff will take place in September