Members of the U.S. House of Representatives Not Seeking Reelection in 2018
All 435 House seats will be contested in 2018, as they are every two years. The following incumbents have announced they will not seek another term.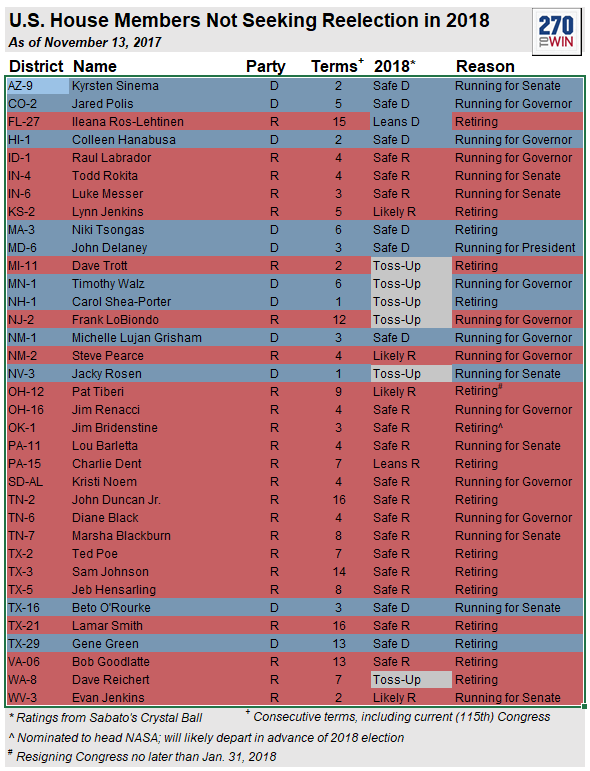 It was reported on November 7th that Martha McSally (R) (AZ-2) is expected to run for U.S. Senate. Once her announcement is official, she will be added to the above table.
The following incumbents on the above list may/will leave Congress prior to the 2018 Midterms. If so, they are expected to be replaced in a special election:
Jim Bridenstine (R) (OK-1): Awaiting confirmation as NASA administrator

Pat Tiberi (R) (OH-12): Resigning from Congress no later than January 31, 2018
In addition, there is one vacancy in the House