Rep. Rodney Frelinghuysen Will Not Run in 2018; Race Moves to Toss Up
By 270toWin Staff
January 29, 2018
New Jersey Rep. Rodney Frelinghuysen, who chairs the House Appropriations Committee, announced Monday that he will not seek reelection. Politico notes that "[he] is the eighth Republican committee chairman to forgo reelection in the House ahead of a midterm cycle that's building against the GOP. But Frelinghuysen, whose district grew increasingly competitive in 2016, only served one full year as appropriations chairman and was not term-limited in his position, unlike other retiring lawmakers."
While Frelinghuysen easily won a 12th term in 2016, Donald Trump only bested Hillary Clinton by 0.8% in the district, and the race was shaping up to be highly competitive this year even with the incumbent running. Three Democrats outraised Frelinghuysen in the 3Q of 2017.
Sabato's Crystal Ball has moved the race from 'Leans Republican' to 'Toss Up'. It is one of five New Jersey districts that are likely to be competitive in 2018. Four are held by Republicans.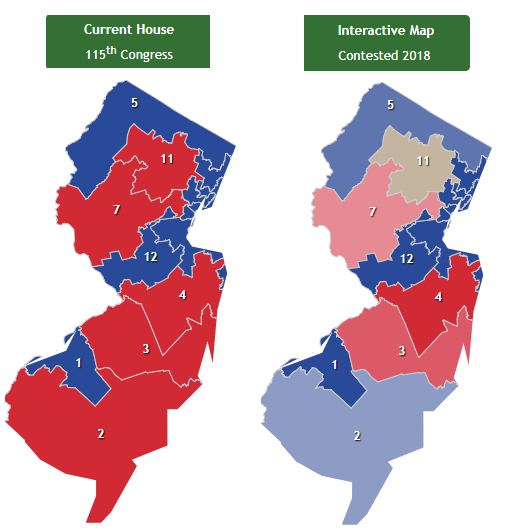 Related:
comments powered by

Disqus
Headlines