October 24, 2017
Pennsylvania Governor Tom Wolf has set March 13, 2018, as the date for a special election to fill the vacant 18th Congressional District seat. That seat was previously held by Republican Tim Murphy, who resigned earlier this month after text messages surfaced of him urging a woman with whom he was having an affair to seek an abortion.
There are now two vacancies in the U.S. House. The other is in UT-03, vacated earlier this year by Republican Jason Chaffetz. That seat will be filled in a special election on November 7th. The current U.S. House has 239 Republicans and 194 Democrats, along with the two vacancies.
At this point, those two seats are expected to remain in Republican hands. That said, Pennsylvania Democratic governor Wolf's scheduling of the vote on a different date than the state's general 2018 primary (May 15) could benefit his party as turnout is often much lower in one-off special elections.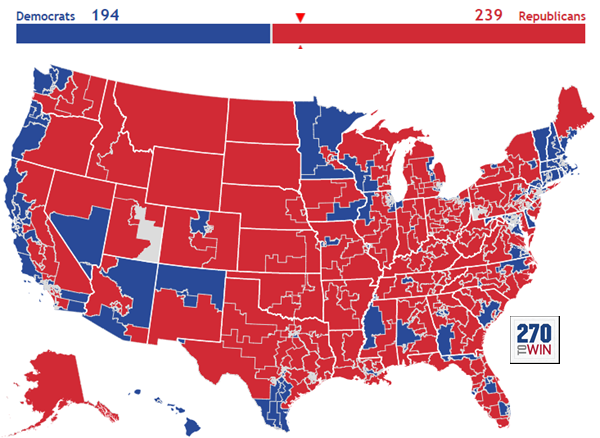 Nearly 30 House members have announced they will not seek reelection to that body in 2018. Visit our retirements page for the latest information.
comments powered by

Disqus
Headlines