Close States in the 2016 Presidential Election
By 270toWin Staff
November 24, 2016
Based on preliminary popular vote totals, the 2016 presidential election saw a significantly larger number of states decided by a margin of 5% or less than in 2012, when only four states met that criteria. Four of these states were within 1%, including Michigan, New Hampshire, Wisconsin and Pennsylvania.
The four states meeting the criteria in 2012 were Ohio, Virginia, North Carolina and Florida. While the latter two were again within 5% in 2016, Ohio and Virginia were decided by between 5 and 10%.
Click the map for an interactive version.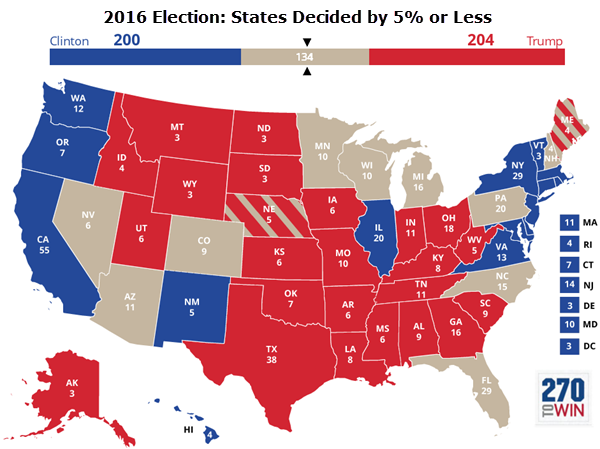 comments powered by

Disqus
Headlines