Update on Polls Conducted After First Presidential Debate
By 270toWin Staff
September 30, 2016
Hillary Clinton is ahead in all 13 polls conducted entirely after the first presidential debate on Monday. Other than California, all the polls were in battleground states. While most of these states remain competitive, it appears that Clinton received at least a modest bounce from her debate performance.
It is worth noting that Clinton was already at least slightly ahead in all of these states (except Nevada); we haven't yet seen any post-debate polling from battlegrounds where Donald Trump had the lead. Those include Ohio, Iowa and Arizona. The overall electoral map based on polls remains unchanged.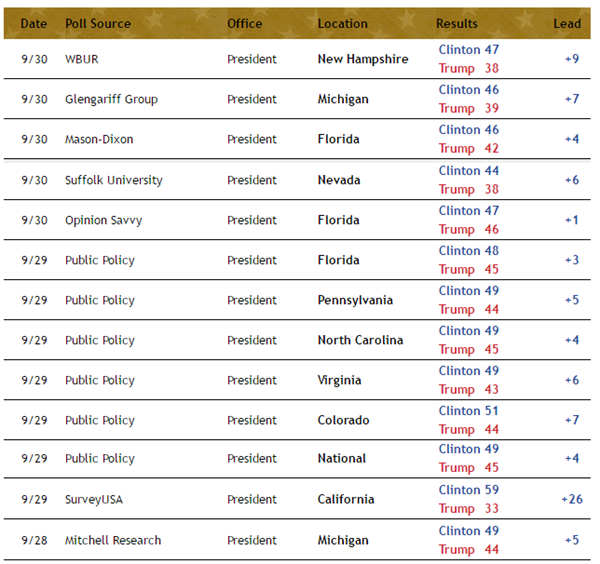 For those interested, we also have a new variant of the polling map. This 'no toss-ups' version colors the state for Clinton or Trump unless there is an exact tie in the polls, as there now is in Nevada. You can get to these polling maps, as well as the latest forecast from a number of other sites, on our Presidential Election Forecasts page.
comments powered by

Disqus
Headlines