June 2, 2015
If you are looking for the map with the drop-down historical elections, it is now available here.
As of February, 2016: If you have cookies enabled on your device, any changes to one of the maps discussed below should retain its settings on future visits. Use the Reset Map button to return to historical actual.
====
270toWin continues to roll out a series of historical interactive presidential election maps. Modify results, winners and election participants to change the course of history.
Interactive electoral maps for 46 out of 57 historical elections are now available, representing the period 1828-2012*.
*Excludes 1872. That maps as well as elections prior to 1828 should be available at a later date.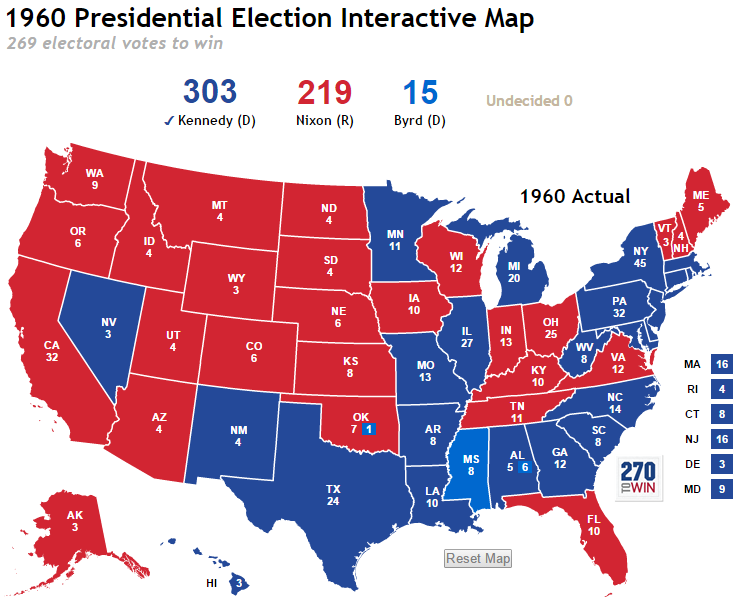 comments powered by

Disqus
Headlines