Three More Incumbents Lose in Primary; Total House Retirements Grows to 58
By 270toWin Staff
June 30, 2022, 8:49 AM ET
With three incumbents going down to defeat in primaries earlier this week, the total number of U.S. House retirements has grown to 58 current members. That's over 13% of the 435 seat chamber.
The list includes 34 Democrats and 24 Republicans. 17 of those are seeking another office, while eight - five Republicans and three Democrats - lost renomination.
Click or tap the image for more details.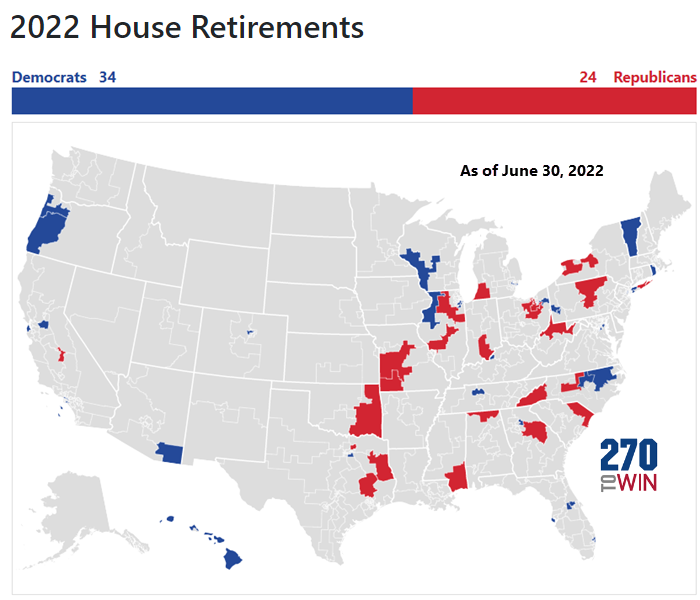 The list of retirements will grow by at least two over the next couple of months. Democratic member vs. member primaries, caused by redistricting, will take place in MI-11 and NY-12.
comments powered by

Disqus
Headlines