Michigan Republican Rep. Fred Upton to Retire
By 270toWin Staff
April 5, 2022, 10:51 AM ET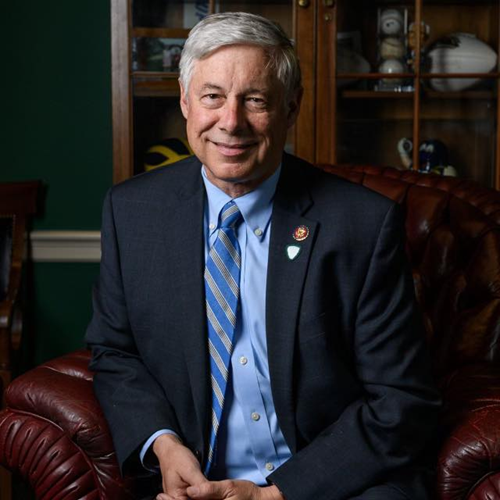 Michigan Rep. Fred Upton (MI-06) announced Tuesday that he won't seek reelection this year. Now serving his 18th term, Upton is third in House Republican seniority.
Upton was one of 10 House Republicans that voted to impeach Donald Trump last January. He is the fourth of those to retire; most of the others are facing a Trump-endorsed primary challenger.
In addition to running afoul of the former president, Upton was also facing an intraparty primary against Rep. Bill Huizenga (MI-02). With Michigan losing a seat this year, the two incumbents were redistricted together into the new 4th district. The consensus rating for that district in this year's midterms is Likely Republican.
47 current House members - including 30 Democrats and 17 Republicans - have said they are retiring or running for another office this year.
comments powered by

Disqus
Headlines