Republican Ohio Rep. Anthony Gonzalez Not Running in 2022
By 270toWin Staff
September 17, 2021
Rep. Anthony Gonzalez of Ohio said Thursday that he would not seek a third term in Congress next year. He was one of ten House Republicans to vote to impeach President Trump after the January 6 riot at the Capitol.
See my full statement below regarding my decision not to seek re-election. pic.twitter.com/vsggxjD1FI

— Rep. Anthony Gonzalez (@RepAGonzalez) September 17, 2021
Had he remained in the race, Gonzalez was facing a 2022 primary challenge from a Trump-endorsed opponent, Max Miller. While acknowledging that challenge, he emphasized family and quality-of-life considerations as the main reasons for his departure.
Gonzalez represents Ohio's 16th congressional district, a strongly Republican area largely south and west of Cleveland and Akron. Gonzalez was reelected by 26% last November, running ahead of Trump's 14% margin in the district.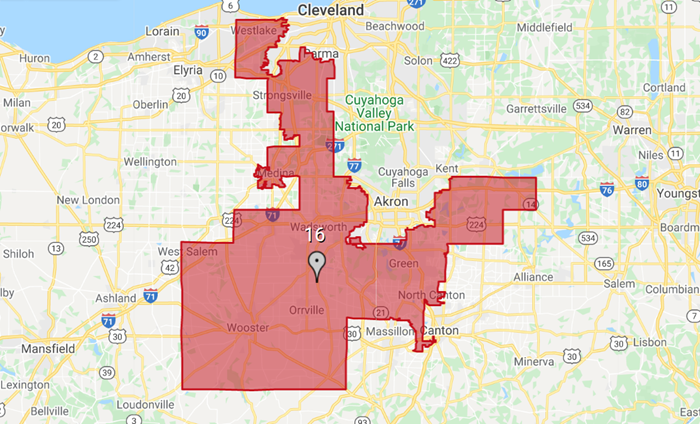 Ohio lost a House seat with the 2020 Census apportionment earlier this year. Upcoming redistricting will determine the new boundaries of the district that will be contested in the 2022 midterms.
Gonzalez is the 2nd member of Ohio's delegation to retire. Democrat Tim Ryan (OH-13) is running for U.S. Senate. Overall, 17 current House members - 9 Republicans, 8 Democrats - have announced they are retiring or running for another office in 2022.
comments powered by

Disqus
Headlines