Overview & Live Results: Texas 6th Congressional District Special Election
By 270toWin Staff
May 1, 2021
Voters in Texas' 6th congressional district head to the polls Saturday to fill the vacancy created when GOP Rep. Ron Wright died in February. His widow, Susan is on the ballot, as are 22 other candidates in this all-party primary. If no candidate gets a majority of the vote - which seems pretty likely given the size of the field - a top two runoff election will follow. The date for that runoff will be announced after it is determined that one is needed.
Related: Five Texas cities hold mayoral elections Saturday. Live Results >>
Donald Trump endorsed Susan Wright earlier this week. However, that came after the conclusion of early voting, so the impact may be more muted than if it had occurred earlier. Separately, on the eve of the election, a robocall to district residents accused Wright of causing her husband's death.
Polling for the race has been limited, with no candidate breaking from the pack, and undecided generally 'leading'. In addition to Susan Wright, the ballot features Democrat Jana Sanchez, who lost to Ron Wright in 2018. Others seeing support of 5% or more in polls include Republicans Jake Ellzey and Brian Harrison, as well as Democrats Lydia Bean and Shawn Lassiter. For more on the dynamics of the contest, see this FiveThirtyEight overview.
Polls close at 8:00 PM Eastern Time.
The Texas 6th district is a suburban district in the southern portion of the Dallas-Fort Worth area. It includes parts of Arlington, which is also holding a mayoral election on Saturday. While leaning Republican, the district has become more competitive in recent cycles. Donald Trump won here by 12 points in 2016, a margin that fell to 3 points in 2020. Wright was elected to a 2nd term by about 9 points in November.
Of the congressional special elections on tap this year, this one has the most potential to be competitive. Of course, for that to happen, we will need one Democrat and one Republican to advance to the runoff. In a field this large, with so many undecided voters, that is no sure thing.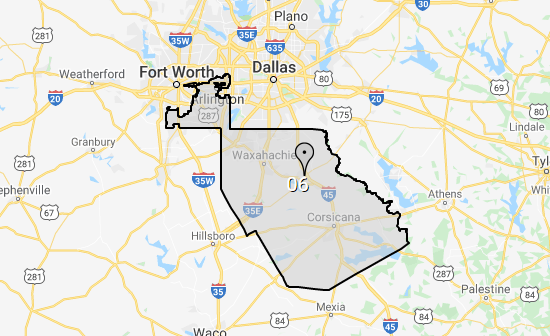 comments powered by

Disqus
Headlines