March 22, 2021
Responding to a recent accusation of groping, GOP Rep. Tom Reed of New York put out a statement Sunday saying that he would not run for any elected office in 2022. Reed will not seek a 7th term in the House, nor will he run for governor, a possibility he had been seriously considering. Ironically, it is Democratic Gov. Mario Cuomo's own issues with harassment that created an opening for Reed to consider what would otherwise be an extremely long-shot challenge in this deep blue state.
Reed represents the largely rural 23rd district that borders Pennsylvania from Lake Erie to west of Binghamton. Reed won reelection by nearly 17% in 2020, while Donald Trump won here by 11% over Joe Biden.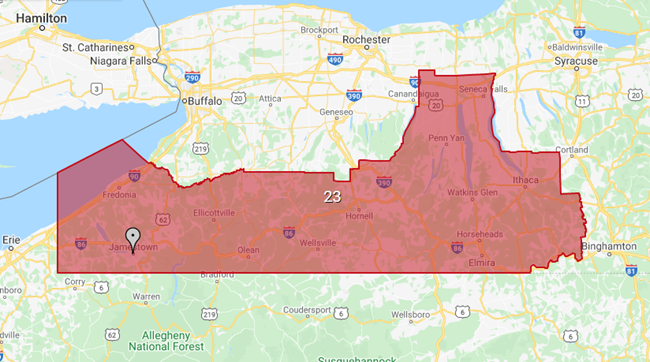 Reed is the first Republican to announce a retirement this cycle. New York will lose at least one - possibly two - House seats (as of January, 2023) when the results of the delayed 2020 Census are finally released. After peaking at 45 districts in the 1940s, the state has lost at least two in each of the last seven Census reapportionments.
comments powered by

Disqus
Headlines