Democrats Win Virginia General Assembly; Will Control Redistricting
By 270toWin Staff
November 6, 2019
Democrats took control of Virginia's General Assembly in Tuesday's elections, flipping both the Senate and the House of Delegates. This gives the party its first trifecta* since 1993. Democrats erased a two-seat GOP edge in both chambers,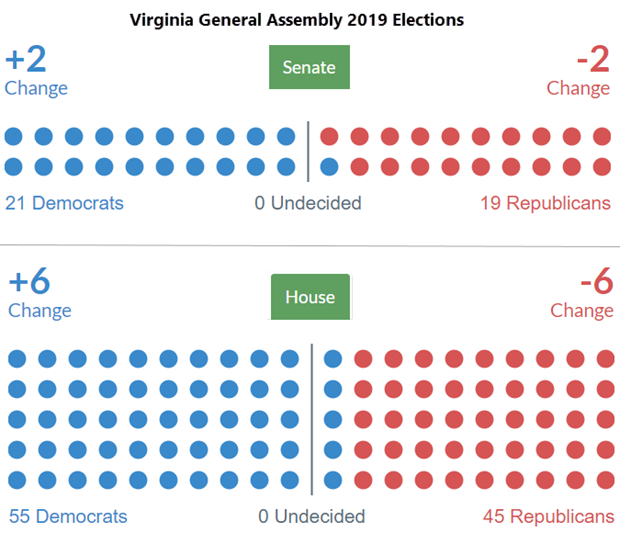 In addition to controlling all levers of state government, the win gives Democrats control over the redistricting process after the 2020 Census. For more on this, see this article on the importance of Tuesday's General Assembly elections in Virginia.
* Control of both branches of the state legislature and the governorship.
comments powered by

Disqus
Headlines