May 29, 2019
The Democratic National Committee announced stricter debate qualifying rules on Wednesday. These will apply for the party's September and October events. This should help to reduce the historically large field of prospective nominees as the first nominating contests approach.
Candidates will need to reach 2% in four approved polls between June 28 and August 28. By that August date, contributions from a minimum of 130,000 unique donors must also be received. Each of these metrics doubles the requirements for the first set of debates. In addition, both must be met to make the debate stage, as opposed to one or the other.
Per an Axios analysis, 18 candidates have currently qualified for the first set of debates. These will each be held over two nights, with the first scheduled for June 26 and 27 in Miami. Originally, the split was to be random, but a recent rules change will ensure that those with higher standing in the polls will also be more evenly distributed.
The full list of Democratic candidates is in the table below, along with their current national polling average and debate qualification status.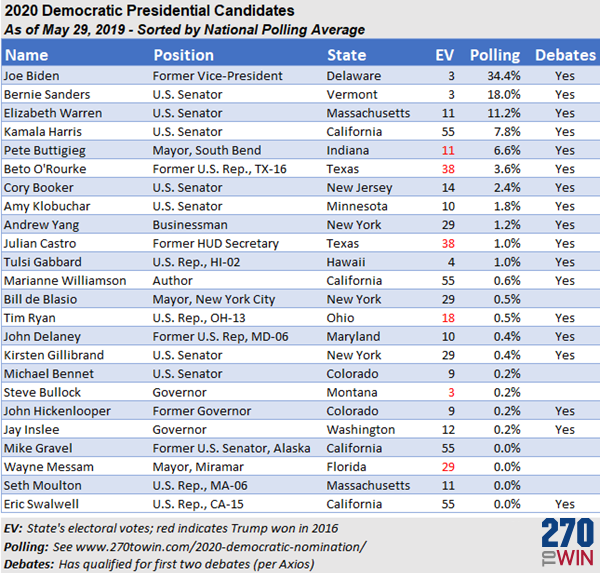 The first fall debate is scheduled for September 12, with another one in October. These will only take place across two nights if enough candidates qualify under the new rules.
comments powered by

Disqus
Headlines