Despite Indictment, Collins to Remain on November Ballot
By 270toWin Staff
September 17, 2018
On the advice of his attorneys, GOP Rep. Chris Collins (NY-27) will remain on the November ballot. Collins was indicted for insider trading back in August and he subsequently suspended his campaign. However, efforts to remove him from the ballot - a tough thing to do in New York state - have proven unsuccessful.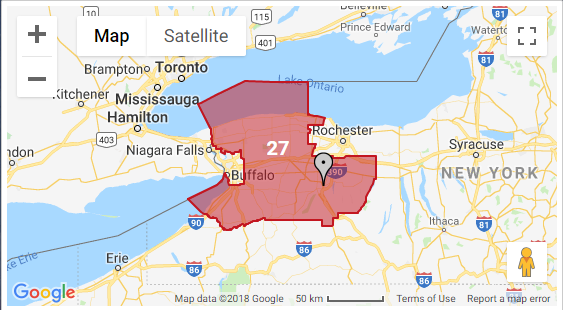 The change further improves the Democratic outlook for this previously safe Republican stronghold between Rochester and Buffalo. Donald Trump won here by nearly 25% in 2016, his largest margin of victory in any of the state's 27 congressional districts. Kyle Kondik, of Sabato's Crystal Ball, indicates the race will move from Likely to Leans Republican.
Sheesh. Assuming this happens we'll downgrade NY-27 from Likely R to Leans R - same rating as CA-50, another R seat with a legally damaged R incumbent running https://t.co/oIL2jDuyX9

— Kyle Kondik (@kkondik) September 17, 2018
The Democratic nominee is Nate McMurray who is the Town Supervisor of Grand Island.
comments powered by

Disqus
Headlines