Interactive Map of FiveThirtyEight Forecast now Available
By 270toWin Staff
August 22, 2018
FiveThirtyEight launched its 2018 House Forecast late last week. There are three versions of the model, described more fully in this overview of the model methodology.
An interactive map of the 'Classic' version of the forecast is below. At a high level, this version couples available polling with numerous fundamental factors to derive a probability of victory for the individual candidates in each race. We group those probabilities as FiveThirtyEight does, so that our map is consistent* with theirs.
Click or tap the map to view the ranges and to use it as a starting point for your own 2018 House forecast.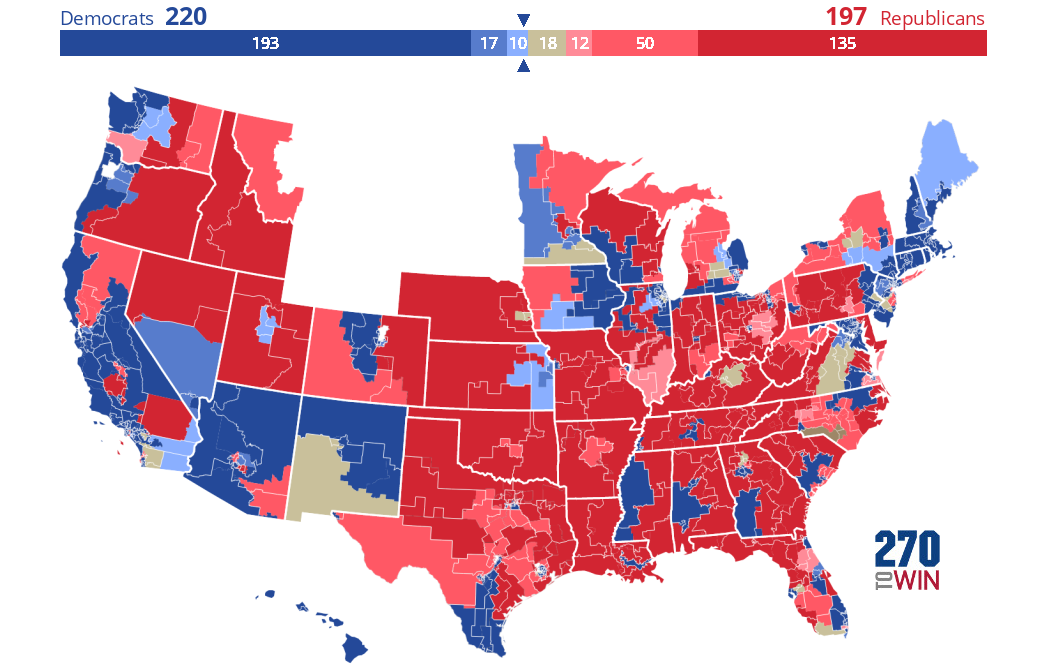 * We hope to update the interactive map daily. As the FiveThirtyEight model runs "every time new data is available", there will occasionally be differences between the two. See the timestamp below the map for the date and time of the last update.
comments powered by

Disqus
Headlines