July 21, 2018
The 'color chooser' option has been added to the House and gubernatorial interactive maps; this feature was launched on the Senate map in June. Previously, the only option for creating your map was to click or tap a state or district repeatedly until arriving at the desired rating. This can be a bit cumbersome if you are building a map with all seven available ratings.
The new Color Chooser allows you to select a color/rating such that only one click is necessary on a race to get the desired rating. Check it out in the short video below.
More information can be found here.
House Incumbent 'Hover'
We've relocated the information for House incumbents to make it easier to view while you are interacting with the map. This data now appears below the Map Color Palette to the right of the map. You will see the information box as you hover over a district, or tap once on a mobile device. A tablet screen or larger is recommended for a better experience with the House map.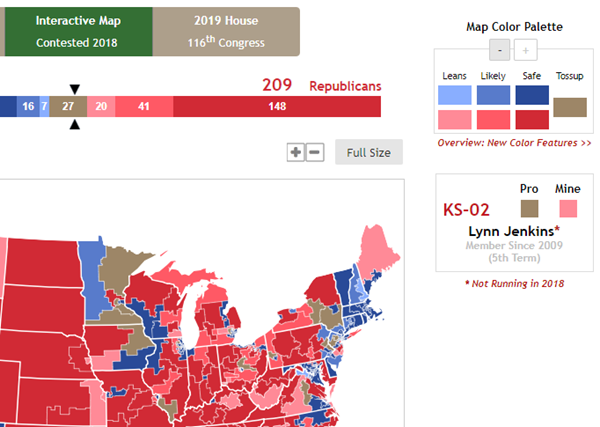 comments powered by

Disqus
Headlines