Rep. Mark Sanford is Defeated; Trump-Style Candidates do Well in Tuesday Primaries
By 270toWin Staff
June 13, 2018
Hours after President Trump tweeted that "he is better off in Argentina"*, Rep. Mark Sanford of South Carolina became the 2nd member of Congress to lose a primary for reelection in 2018. Overall, it was a good night for Trump-style candidates. Corey Stewart won the Republican nomination for U.S. Senate in Virginia and Danny Tarkanian won in Nevada's 3rd congressional district. Tarkanian had been endorsed by Trump after he agreed to drop his challenge to Sen. Dean Heller in Nevada's U.S. Senate primary.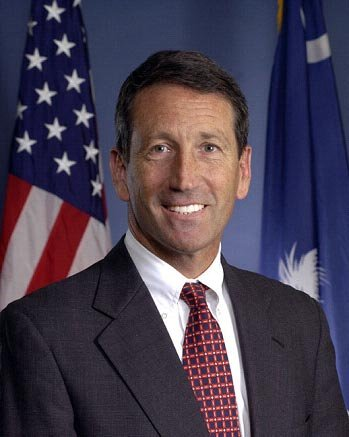 Full results from Tuesday's five primaries can be found here; select a state at the top of the page for details.
Sanford is the 2nd member of Congress to lose in a party primary this year. Fellow Republican Robert Pittenger fell in North Carolina's 9th district in early May. There are now 56 current members of the House not running for reelection in November.
While these nominees are ascendant today, their victories may have negative general election impacts for Republicans:
While Democrat Tim Kaine was expected to prevail in November regardless of who the GOP nominated, the fear is that the controversial Stewart will suppress Republican vote, perhaps costing the party one or more of several competitive House seats in the state.
In Nevada, Danny Tarkanian keeps getting nominated but has yet to win a general election. While this is a competitive district, his nomination increases the likelihood Democrats hold the seat in November
Sanford won a third term by about 22 points, running about nine points ahead of Trump, who won by 13 over Hillary Clinton. That was the President's smallest margin of victory in any of the state's six Republican-held congressional districts. While nominee Katie Arrington will go into the fall as a heavy favorite, it is not completely out of the question that a Democrat could win here with no incumbent in the race. Sabato's Crystal Ball has updated this race from 'safe' to 'likely' Republican as a result of Tuesday's outcome.
* The reference is to an extramarital affair that occurred while Sanford was South Carolina's governor. He was reported to be hiking on the Appalachian Trail, but was actually in Argentina.
comments powered by

Disqus
Headlines